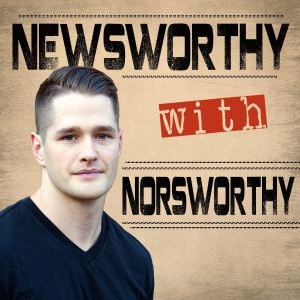 Here is my third podcast with Luke Norsworthy over at his excellent podcast Newsworthy with Norsworthy.
Herein, I pontificate on many subjects, some known to me.
Actually I forgot what we discussed until I read Luke's description on his site:
Dr. Peter Enns returns to the show to discuss the Five Words that Define Pete, accepting not always being right, Richard Rohr, Heaven being a lonely place, and being two Petes in one pod with Peter Rollins.
I also recall us talking about how this must have been a slow week for Luke to have me on, and a rather stimulating riff about my three dogs and Canaanite genocide, which unfortunately WASN'T RECORDED (LUKE!!!!!). It was pure gold. But alas, now it is with the angels.
We also talked a bit about The Bible Tells Me So
 and I touched for a brief moment on the currently 80% finished draft of my next book with HarperOne, coming out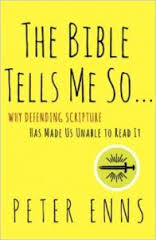 next spring, on trusting God rather than being preoccupied with formulating correct thoughts about God…or something like that. It's a work in progress.
Hope you enjoy the podcast.
And I hope you listen to more of Luke's podcasts. He has a regular stream of interesting and influential guests and the discussions are low-key, funny, conversational, and very informative. (It's a regular download of mine for gym time.)