My friend Joe Williams makes awesome videos about faith over at Busted Halo. A lot of them use kinetic type. I can't say I always love that genre — often they try to do too much or the cleverness makes them unreadable — but if what you actually need on a subject is a quick overview with a few details you probably didn't know, kinetic type works great, and Joe's series "… in 2 Minutes" hits the balance just right.
Here's "Advent in 2 Minutes":
(And yes, there's a pitch at the end for Busted Halo's online Advent calendar which I made and still maintain, but that's got nothing to do with why I think the video is great.)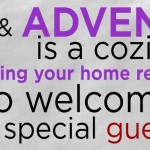 You can see all my Advent-themed pieces together at patheos.com/blogs/philfoxrose/tag/advent/. Please share this link, or just one to my blog, with anyone you think might be interested. Thanks!