From my great friend Cameron Doolittle, an inspiring post about a "feet on the ground" way to show real love.
*
By Cameron Doolittle
As Valentine's Day approaches, it's worth remembering that romantic love is not the only love worth celebrating. The love among families, especially parents' love for their children, is one of the small miracles of the universe. And the love we show when we help a friend, or even a perfect stranger, deserves its own special day of honor.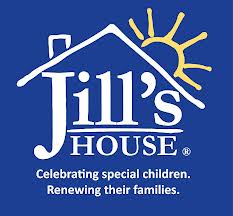 For several years now I've enjoyed a front-row seat — in my work with Jill's House, which serves the families of children with severe intellectual disabilities — to both these kinds of love.
The families we serve experience 60 percent more stress and 80 percent higher divorce rates. Why? The strain of staying up all night monitoring seizures. The isolation they experience when other families don't want to connect (most of the kids we serve have never been invited to a birthday party). The pain of not being able to communicate with their child, or have their child communicate with them. Many of the kids we serve have never — and will never — say "I love you" to mom or dad. And yet their mothers and fathers love them nonetheless.
What do they do with this stress? They can't just call a babysitter or drop them off at grandma's house. How could a high school sitter respond to seizures? Or how does grandpa administer medication? So, for many of the families we serve, life as they knew it simply stops. Most parents wonder, "What will he be when he grows up?" The parents of Jill's House wonder, "What will happen to her after I die?"
The love these parents show is fierce, humbling, and selfless. Like other parents, they struggle. Like other parents, they sometimes fall short. Sometimes they do not feel loving. And yet they love nonetheless, with an active love that endures all things.
The good news is, they are not alone. The good news is, there are people with that second kind of love, the love that shoulders a friend's or a stranger's burden together. We see this, too, at Jill's House, because that's precisely what our people do. We're convinced many others would help, too, if they only knew how.
There is a way to help families like this. It's called respite. And it changes everything.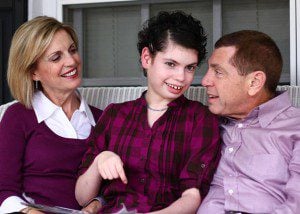 The founders of Jill's House, Lon and Brenda Solomon, discovered this themselves with their own daughter Jill, who suffered severe and persistent seizures. The Solomon's cared for their daughter round the clock, every day, year in and year out. Their family was frayed, their marriage breaking down. Friends organized to provide them periods of rest, and it made all the difference in the world. The Solomon's felt like they could breathe again. They reconnected with one another, and with their other children.
That's why we exist. No center in the world provides more overnight respite than Jill's House. Children come and spend a weekend with us each month. That time breathes life into the families we serve. They get a date night. They get to connect with old friends. And they miss their child for the first time they can remember.
I can't cure autism. I can't heal cerebral palsy. But, by getting a family into a rhythm of respite, Jill's House can make life a little easier for a struggling family. Marriages are saved. Typically siblings get time with mom and dad. And the Gospel goes out.
We now serve more than 400 families, operating in five states. Our families are finishing this year strong, and some are finishing this year as followers of Jesus for the first time.
You have a chance to participate. We want to bring respite to every family in America that has a child with an intellectual disability. You should join us. Your church can help. Scroll down to the bottom to find out how. In the meantime, as we approach Valentine's Day, as Hallmark and Kay Jeweler's and countless television programs will try to tell you what love is, here are some stories of extraordinary love worth celebrating:
Jill's House serves a teenager who has epilepsy and whose seizures left him intellectually disabled and with many challenges, including the inability to speak. When his mom brings him to Jill's House, she knows he's happy because she sees his facial expressions change from frustration to utter joy. This young man's doctor said if he was ever truly motivated to speak about something that makes him happy, he may utter a word or two. One day, his mom clearly heard him say "Jill's House."  His first words.
The mother of a family we serve took her own life, and was found by her two young daughters. The father, who is Muslim, suddenly found himself in deep despair, yet he needed to carry on for his daughter with Down syndrome and her older, typical teenage sister. The younger daughter needs constant attention, making it hard for the teenage girl to get the time with her dad she so desperately needed to heal. Then the father learned about Jill's House, where his daughter with special needs attends during the week after school. Now the dad and his typical daughter have time every Wednesday night to connect and address their deep loss, without distraction. The teenager has also begun attending McLean Bible Church for emotional and spiritual support, and her father joins her sometimes, too. He says Jill's House is the closest thing he has to family.
An Army-strong father of a child we serve said his service in Afghanistan doesn't come close to creating fear in his heart like the word "autism." He says that raising his teenage son, who is autistic and has severe behavioral problems, is the hardest thing he's ever done. The first night he and his wife spent away from their son – ever – was when his wife had 20-hour emergency surgery to remove a brain tumor. Sadly, her optic nerve was damaged and she was suddenly permanently blind. Feeling overwhelmed one night, the father prayed. The next day, someone at his son's school told him about Jill's House. His child, who was terrified of new social situations, had a safe place to spend the night with classmates, build social skills, and asked to go back to Jill's House after his very first visit.
One young single mother, an immigrant from Bolivia, is raising a boy who is severely autistic, nonverbal, and requires constant care. She works multiple jobs, including cleaning homes, to make ends meet. Respite from Jill's House is such a blessing to her that after a visit she pulled out her checkbook, wrote a check for $20, and said she wished it could be more. To us, it was one of the most generous gifts we've ever received.
A divorced dad of two became the sole caregiver when his ex-wife remarried, had another child, moved out of state, and gave up custody of her teenage son. The boy has cerebral palsy, is non-verbal, non-ambulatory, has hearing loss and requires complete care. This loving dad does everything he can to give his child the best life experiences possible, including lifting him out of his wheelchair at the Jill's House Joy Prom, explaining "I just want my son to know what it's like to dance at a prom."
A dad slept in bed with his son every night for eight years to soothe him. When he heard about Jill's House, he figured he could use a night of sleep. The boy came for the first time and slept – not well, but he slept. The dad called the next morning to sign up for more respite. That night, the boy went home and, when it was time for bed, walked to his own room and went to sleep. Dad was amazed and grateful.
We serve one family in which the dad has been, by his own admission, a nominal believer. Last year, we sensed that God wanted to save one of the parents of our kids, and we prayed. That very week, he gave his life to Jesus and gathered his wife and children to tell them that he'd made a change. The reason? He says that it's because the people of Jill's House "walk the walk and don't just talk the talk." You'll see him in Heaven.
We continue to walk with these families. It's our privilege to be the hands and feet of Jesus to them.
Here's how you should help. Your church, high school, or college probably does mission trips or retreats. To bring renewal to more families, we give you the chance to join God in this amazing movement of compassion. Pick a weekend this year and bring 10 to 20 people, ages 16 and up, to one of our weekend programs in Los Angeles, Colorado Springs, Austin, or the Washington, DC, area (and, we pray, other areas in the near future). These programs happen at Christian camps near each of these cities. You serve as a buddy to a child with special needs under our guidance. We train you what to do. Come with an open heart and you won't believe what God wants to show you about His patience, and His affection for you, as you read books to our kids, or join them in making crafts.
God is doing something beautiful among us; in 2014, you should join us.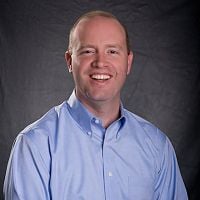 Cameron Doolittle is the President and CEO of Jill's House and is on the Board of Directors of MOPS International. He is a graduate of Stanford University with Honours in Political Science and holds a JD/MBA from the University of California, Berkeley. He is married to Carolyn and is the father of 4 children.