Editors' Note: This article is part of the Public Square 2014 Summer Series: Conversations on Religious Trends. In collaboration with the ONE Campaign, the Evangelical Channel is focusing on evangelical responses to the AIDS crisis. Read other perspectives from the Evangelical community here.  
By Tom Walsh
As the AIDS crisis landed on Africa with its full, crushing weight in the 1980s and 1990s, it's easy to remember perspectives from Christians which are now widely understood to have been shortsighted. Too many emphasized judgment on the behaviors that led to HIV infection over a stance of compassionate care for all who needed it.
It would be wrong, however, to suggest that was the whole story. For generations, Christian people and institutions have provided a large share of all health care on the continent. During the worst of the crisis, that included much of the care for those living with HIV. This has continued and is an essential part of a complete picture.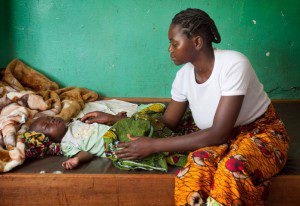 In those desperate days, however, palliative care for the dying was often the only care there was. In the late 1990s and early 2000s, as antiretroviral treatment became the norm in Western countries, it remained unavailable in the African countries where it was needed most. For Africans, AIDS remained a death sentence. This juxtaposition – that the world knew how to treat HIV and was doing so in rich countries but not in poor countries – reframed the issue for many Christians:  it was not simply a matter of public health, but of justice.
Bono was the most visible of many working to convince Christians across the US political spectrum that this global AIDS was not a partisan issue, but a crisis crying out for a response that only America could lead. By organizing Christian voices through savvy advocacy, they helped to create the political space to allow the GW Bush Administration and a Republican Congress to act.
In addition, thoughtful Christian advocates made the case that an emergency of this magnitude and complexity could not be met by private charity alone. Many Christians came to see that something on the scale of global AIDS required action by the US government – and came to be persuaded that the government had a plan that would not waste taxpayers' money, but use it effectively to save lives.
With these understandings, Christian leaders and grassroots — both right and left — lent support, first to US funding of the Global Fund to Fight AIDS, Tuberculosis and Malaria in 2002, and then in 2003 to the historic President's Emergency Plan for AIDS Relief (PEPFAR). In doing so, church leaders made common cause with secular AIDS activists and others, coming together around one thing they could agree on: ending an injustice and saving lives.
Thus to the question of whether the church in America can make a historic difference on global AIDS:   it already has. PEPFAR is the largest initiative any nation has launched focused on a single disease, and it is surely among the most successful public health efforts of all time. Only 50,000 people in Africa were estimated to be receiving treatment when it was launched; now the number is well over 7 million. That treatment is keeping them alive today. Many of these programs, funded by the US taxpayer, are implemented by faith-based organizations, based either in the US or in the African countries.
A number that large is hard to comprehend, but this one is real. It wouldn't be real if the American church hadn't rallied to support PEPFAR in the first place, and continued to support it since then – even through tough economic times, and a change in Presidents.
Looking to the future, the challenges ahead differ in some important ways from those of the past decade. The economic difficulties that have swept not only the US but other developed economies in recent years have made it clear that the huge increase in donor budgets for global AIDS of the mid-2000s will likely never happen again. This is coupled with a growing spirit of skepticism, even cynicism, about US engagement abroad.
It's also true that many of those who supported PEPFAR in 2003 are no longer on the political scene – year by year, there are fewer who remember the dire situation at the time. To a large extent, PEPFAR and the Global Fund are at risk of being forgotten due to their success – Africa is no longer beset by never-ending funerals for those struck down by AIDS. And this success has prevented the mass destabilization of the continent, creating a breeding ground for radicalism, which loomed at the time. It's hard to imagine an Africa without the progress of the past decade.
The church must remember that even as HIV has become a manageable, chronic condition, it also remains an incurable one, fatal without treatment. If the global community, and the US, takes their feet off the pedal, the crisis will return. Investments in global health – even beyond AIDS – are far less than 1 percent of the US budget. After a decade of involvement, the church has earned the right to say that this is among the strongest investments America makes.
At the same time, it will always remain true that Christians have other ways to participate in the fight – through church-to-church connections and by supporting faith-based NGOs, for example. And, lest we forget, by praying for an end to AIDS, once and for all.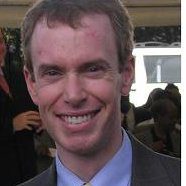 Tom Walsh is Senior Program Officer for Global Policy and Advocacy at the Bill and Melinda Gates Foundation in Washington, DC. From 2004 to 2012, he held senior management roles with the President's Emergency Plan for AIDS Relief (PEPFAR) at the State Department, and served as acting Global AIDS Coordinator in 2009. He previously worked on U.S. domestic health policy for the Senate Committee on Finance.