Fortune By Kalem- Tarot and Palm Reading
It has been a little while since I have done a feature article or an interview, and I thought who better to feature than the best fortune teller I know! I have had many readings from Kalem and watched him in action, and his gift is truly amazing. His intuitive ability combined with his knowledge of these system make for a powerful reading.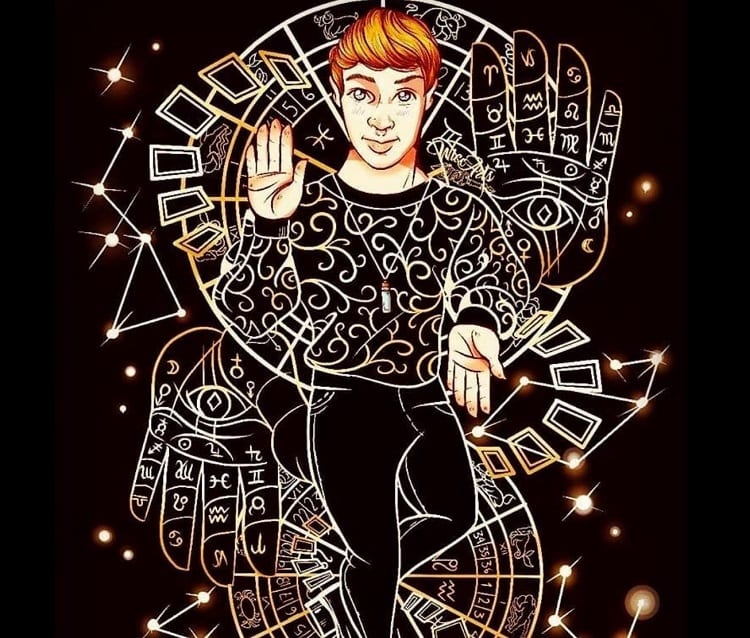 Kalem Turner is an expert Palmist & Tarot card reader. He predicts and advises across many areas of life including relationships, family matters, career, finances, health & wellbeing. He started his journey with divination at the age of 17 and now age 26 runs his full time business "Fortune By Kalem'. Gifted with a deep intuitive capacity and a vast knowledge of his practice he can help you reveal your own lifepath and will give advice in dealing with the good and bad along the way. Consult him for a tarot card or palm reading.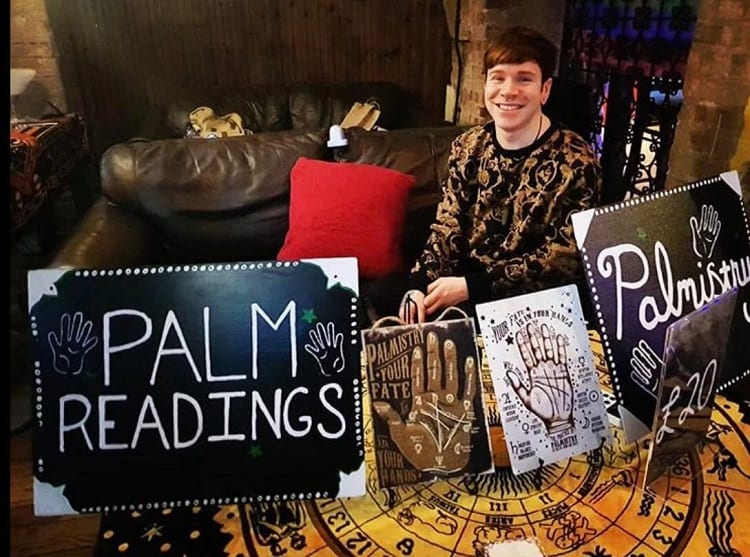 Palmistry
Palmistry or palm reading is one of the oldest methods of divination or self help still with us today with a history going back more than 4000 years. Kalem specializes in Western Palmistry – a modern cousin of Astrology which focuses on topics such as character analysis, health & wellbeing, career vocations and romantic experience. Given all the nerve connections between our hands and our brains we can learn much from this reflective method.
Tarot
Tarot cards are famously known for their symbolic and truthful meanings – Kalem will use these cards in aid of predicting your past, present or future. The Tarot is a very responsive philosphical system and will converse on almost any matter you put before it. Tarot reading is a great space to plan your own life and run through the options of creating the future.
To book a reading you can find Kalem here:
@fortunebykalem on Instagram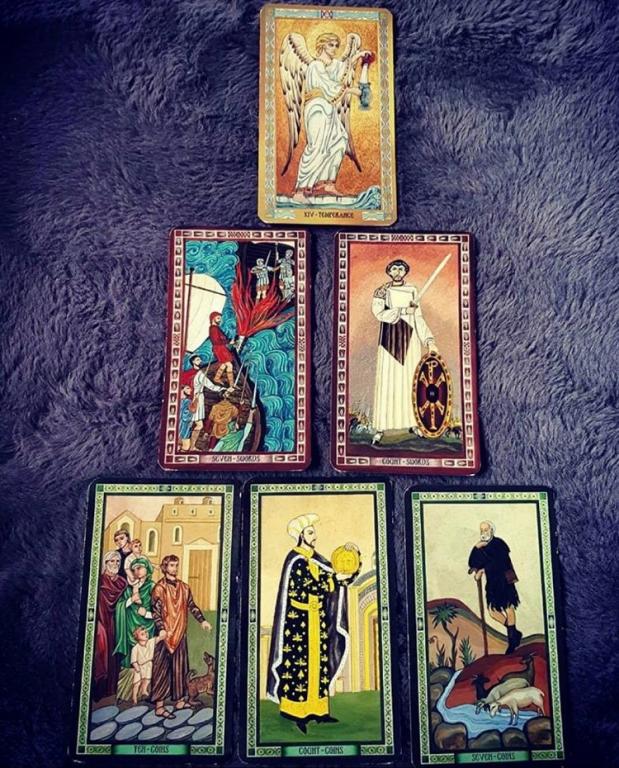 LUNAR ECLIPSE IN CAPRICORN 5/7/20
Tarot Reading Courtesy of Fortune by Kalem
10 of Coins – Now is the time to harvest the fruits of the seeds you have planted. Capricorn is a super practical energy and the number 10 represents completion of cycles. For many of you this will be significant of your return to work. It's also a good idea to practice gratitude around what you do have right now.
Count of Coins – A conservative mindset (especially around money) is prominent around this time. With Mars in its own sign of Aries being pragmatic and making what we want happen is a reward-full attitude to carry. Again, appreciate what you do have.
7 of Coins – Given the pandemic circumstance gratitude is a challenging emotion to tap into but keep at it. It's important to maintain your investments and keep your long term goals in mind. Persevere with your plans!
7 of Swords – With Mercury still in retrograde mixing with Cancer season energy many of us feel at odds with others. Miscommunication is rife and things may not be what they seem. Refrain from acting on impulse over the next few days.
Count of Swords – It is often said a lunar eclipse will reveal truth surrounding clouded situations. Use this vigilant energy to take control of what's going on in your life. Keep an analytical mindset and it will work in your favour. Don't be surprised if some of your Capricorn heavy friends showing a serious exterior at this time.
Temperance – The major overall Saturnian energy of Capricorn is sobriety. Partying is not favourable right now. Stay sensible. Remember to take plenty rest and work on finding balance in your life from within. Remember this Moon mixes with the Sun's current water energy and it's good to focus on healing the body.
Take care of yourselves & each other! If you'd like to book in for a personal tarot card or palm reading with me then message me directly