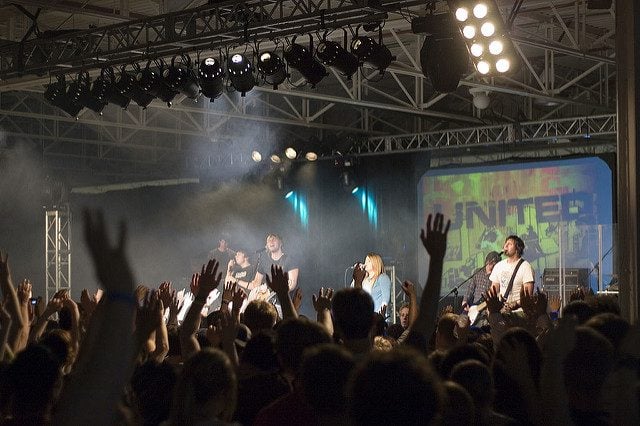 A Guest Post by Dan Cogan
I first became familiar with Dan's writing through his viral post, My Journey Away from Contemporary Worship. Though we don't agree on every point, his balanced and thoughtful voice is desperately needed in the landscape of church music. Be challenged by this post, and read more of his writing on theology and worship at his blog.
As one of the chief musicians at New City Church, I've been given the privilege and responsibility of selecting biblically faithful songs for our gathered worship. Selecting certain songs by its very nature means that there are other songs we don't sing. With that in mind, I want to share why I have chosen to exclude the songs written by Jesus Culture and Hillsong from our repertoire.
My guiding principle essentially says that if I wouldn't quote their pastor or allow him to preach in our pulpit, then I won't use the songs their bands write.
Some think this is going too far; but given the millions of songs available to choose from, excluding the songs written in churches such as these is a mere drop in the bucket.
Why do I specifically exclude these two churches and bands when there are countless theological differences with songwriters whose songs we do include in our liturgies? 
For example, the hymn Come Thou Fount, written by Robert Robinson: apparently later in his life Robinson became a Unitarian and denied the divinity of Christ. I don't know everything there is to know about Robinson, but from what I have read, if he ever did "leave the God I love," as his hymn said he felt his tendency to do, he apparently toward the end of his life unequivocally declared that Jesus is indeed God.
So say perhaps he had denied the divinity of Christ and never recanted: I suppose perhaps that could change my decision whether or not I would sing the hymn. But that is a purely hypothetical scenario since it seems he in fact recanted. And the problem is not with the content of the song.
Although I do take issue with some lyrics from Jesus Culture and Hillsong, it's typically not the content of their songs that gives me concern. In fact, many of their songs are lyrically sound. It would be ridiculous for me to not recognize their talent and capability as top notch rock musicians.
The difference for me between excluding a hymn written by someone who was allegedly accused of denying the divinity of Christ yet clearly stated the opposite before his death and excluding songs written by two specific contemporary bands whose churches' theologies I view as in error at best, is that these two contemporary churches are highly influential. My concern is that if we embrace the songs these churches are writing, it would lend credence to their ministries en toto as representative of orthodox Christianity, and our brothers and sisters in Christ will indiscriminately add their podcasts to their iPhones and their eBooks to their Kindles.
What exactly are Hillsong & Bethel Church teaching?
Brian Houston, the senior pastor of Hillsong Church in Australia teaches the Prosperity Gospel (i.e., Health & Wealth). This is a dangerous theology, and others have done a much better job than I can of defining it and warning against it (see John Piper here, and Rick Henderson here.
Bill Johnson, the pastor of Bethel Church in Reading, CA teaches in his book When Heaven Invades Earth, "[Jesus] performed miracles, wonders, and signs, as a man in right relationship with God . . . not as God. If He performed miracles because He was God, then they would be unattainable for us." (p. 34). I think this is a dangerous way of thinking about the miracles of Jesus. Elsewhere Johnson also teaches the Prosperity Gospel, stating that he cannot accept a theology that allows for suffering. He says, "Paul refers to his thorn in the flesh, which has been interpreted by many as disease, allowed or brought on by God. That's a different gospel. Jesus didn't model it and he didn't teach it."
In 2007, Ian Carmichael gave three clear and compelling reasons why we should not sing the songs Hillsong are writing, and I would apply these to Jesus Culture as well:
(1) Singing songs from Hillsong means that we endorse them and are willing to promote their music [paraphrase].

(2) Singing songs from Hillsong means we are willing to contribute to their financial progress to continue spreading more erroneous music [paraphrase].

(3) Singing songs from Hillsong is a deliberate willingness to compromise our theology [paraphrase].
These principles can and I would argue should be applied to other prolific and influential songwriters in the Contemporary Worship Music industry. This does not mean that I think all contemporary worship falls into this category but is consistent with my philosophy that a vast majority of songs which are labeled as Christian can be left by the wayside, and the Church would be better off for it.
As I stated above, this is a personal decision I've made and I do not fault brothers in Christ who choose to use their songs, but I wanted to offer some clearly stated reasons for why I have chosen as I have.
It is not my intention to judge motives, but we are called to inspect the fruit of those who claim to be workers of Christ:
"Beware of false prophets, who come to you in sheep's clothing but inwardly are ravenous wolves. You will recognize them by their fruits. Are grapes gathered from thornbushes, or figs from thistles?

 

(Matthew 7:15-16 ESV)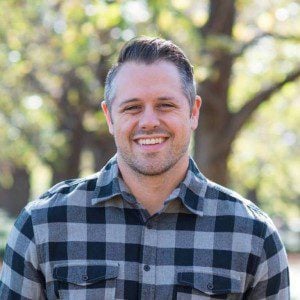 Dan Michael Cogan blogs at Anchorline, and has recently written an eBook, 5 Keys for Biblical Worship. He is married to Amy, and together they live in a suburb of Kansas City, MO with their daughter Olive. Dan does some graphic design and marketing, as well as serving as one of the music ministers at New City Church in the Waldo District of KC. In January, he will be launching the Anchorline Podcast, delving into topics ranging from theology to worship to apologetics.
Photos:
Flickr, creative commons 2.0
Personal Photo, used by permission