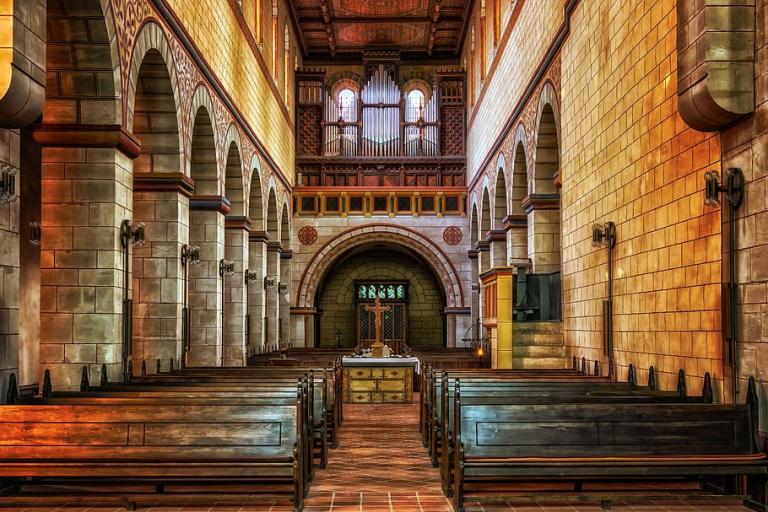 During this time of fear and uncertainty in the COVID-19 wilderness, I've decided to do something a little different. I'm going to be daily using my blog to share texts and videos of hymns that pass along hope and comfort until the restrictions are lifted, and we can worship in our buildings once again. I hope you find them to be encouraging and edifying during this time.
Take care, everyone. Wash your hands. And keep the faith.
Today's hymn is sung to the tune REPTON by the choir and congregation of Westminster Abbey. You can also sing it to REST if you prefer your hymns with chromatic movement in the melody, but I like the gentle encouragement of the augmented melody that REPTON brings to this text. May we all find the peace to listen to that still, small voice of calm that speaks through the noise of sickness, death, and political posturing abounding in our current situation.
Dear Lord and Father of mankind,
forgive our foolish ways!
Reclothe us in our rightful mind,
in purer lives thy service find,
in deeper reverence, praise.
In simple trust like theirs who heard,
beside the Syrian sea,
the gracious calling of the Lord,
let us, like them, without a word,
rise up and follow thee.
O Sabbath rest by Galilee!
O calm of hills above,
where Jesus knelt to share with thee
the silence of eternity
interpreted by love!
Drop thy still dews of quietness,
till all our strivings cease;
take from our souls the strain and stress,
and let our ordered lives confess
the beauty of thy peace.
Breathe through the heats of our desire
thy coolness and thy balm;
let sense be dumb, let flesh retire;
speak through the earthquake, wind, and fire,
O still, small voice of calm.
– John Greenleaf Whittier, 1872
Photo:
pixabay