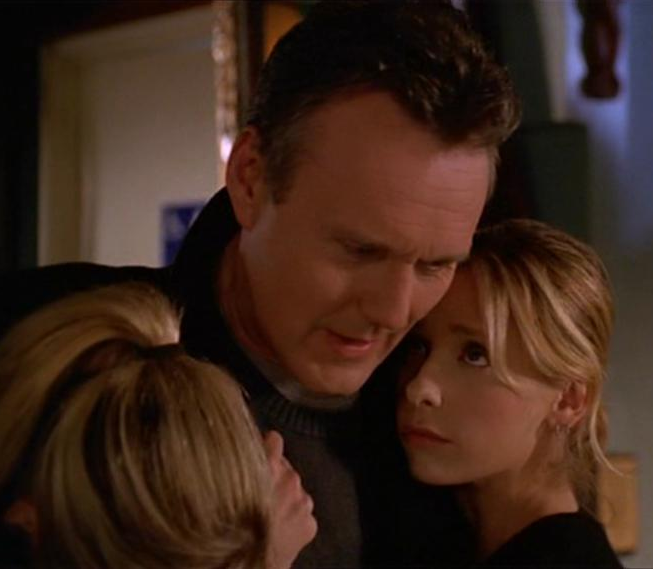 Happy Father's Day!  Allow me to take a moment to laud a few of my theatrical fathers, and meditate on examples of beautiful masculinity.  (Read the full article here.)
On Beautiful Masculinity
The other day, while shooting the breeze with a friend, she mentioned:
"There's a correlation, you know, between these frequent mass murder shootings and the recent sex scandals."
"What's that?" I asked.
"Well, think about it: from my research, the shootings and even these sex scandals revolve around men.  Men who are trained in toxic masculinity.  Who are told that to be a true man, you can't feel, can't emote, can't want, can't cry.  Yet, they still have those needs.  So what do they do?  They explode: either with physical or sexual violence.  They're trying to connect, and if they can't, they destroy.  They're trying to communicate, but they haven't been taught how.
"The question I have," she continued, "is what do we do about that?  How do we counteract toxic masculinity in our culture?"
"Well," I replied, thinking of my own theatrical sons, as well as my educational fathers, "it's really a matter of 'you have to be carefully taught.'"
From Generation to Generation
From high school through grad school, I had a number of wonderful male mentors.  Male mentors who took me seriously, who challenged me intellectually, who went the extra mile and pushed me to go the extra mile, too.
In high school, my best friend and I were the editors-in-chief of everything (quelle surprise!), which meant long Saturday afternoons at one of our teacher's houses, going through all the poetry submissions, or early Saturday mornings going over yearbook layouts with another teacher who brought donuts.  In college, my theatre professor would open the doors of his home to some of the upper classmen, where he and his wife and his growing number of children would chat with us about theatre and life over some of the heartiest farm bacon I've ever had.  In grad school, my professor was kind enough to set aside whole hours not only to talk about verse drama, and the future of my career, but also to listen to my life woes and offer sage advice.
I value these men who gave so much time and encouragement to me, and who certainly shaped my own life and outlook on teaching, mentoring, and basic human kindness.  And, in retrospect, it was important to me as a young woman to have these prevalent examples of kindly, wise, strong, and yet never domineering men in my life.  Without knowing what I was doing, I was seeking out foster fathers: stepping stones between my own father and someone who might father my children.
It Takes a Village
Ultimately, if you want to change the culture, you need to be the example you want to see in the culture.  Without saying a word, or shaming me, or making me feel like a legal threat to them, my male mentors invited me not into their private dressing rooms, or offices, or what not…instead, they truly invited me into their lives.  They invited me into their society, and let me have a place at the table.  There was safety, because their own lives were full of family, colleagues, and interesting people full of interesting ideas.
This wasn't Mike Pence's pejorative rule that promotes an "old boy's network," but instead these good men exampled right relation and community.  They expected me to be able to hold my own as a student among adults.  They lived lives that had nothing to hide and could be examined.  They may not have asked a village to raise me but instead they gave me a world.  All without saying a word.  No mansplaining to be found.  (Although a lot of Socratic questioning!)
As news keeps pouring out, as it did during the priest scandals, of men abusing their positions of power, of pedophilia and assault, of mentors like Israel Horovitz, Charlie Rose, and Dustin Hoffman abusing the very women they were ostensibly raising up, my heart is filled not only with anger but with blind rage.  As I find "good men" tsking and supporting the other side of misogyny that is the Mike Pence rule which has kept me from many a job myself, I find myself scowling and hating and unhelpfully generalizing about men.
Therefore, I write this all to remind me, to paraphrase Samwise Gamgee, that there are good men in this world, and they're worth fighting for.  But even more, I think they're worth raising: in spirits, in expectation, in accountability, in kindness.
Read the Full Article Here

Happy Father's Day!
---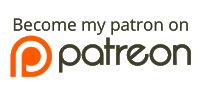 Image courtesy of Mutant Enemy.
Want more?  Become a patron on Patreon for a little as $1/month ($12/year).