Sharing flowers from your garden is a joy for both you and the recipient. Here's a handy way to transport those posies using a coffee bag!
1. Rinse well an emptied coffee bag. No need to use soap, coffee oils won't hurt a thing.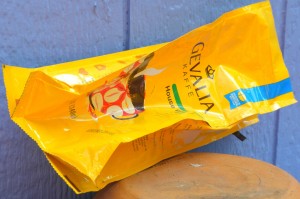 2. That little vacuum button on the front? Sometimes they aren't air tight (shock!). Cover it with a piece of packaging tape.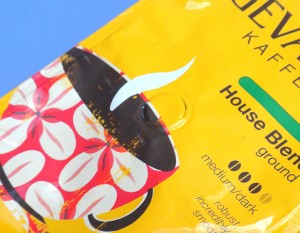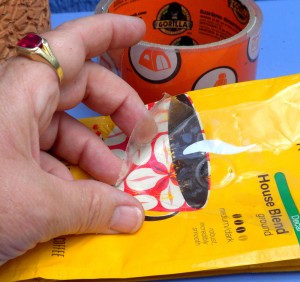 3. Flatten out the bottom then fill the bag with water to about 1/4 to 1/3 full…any more and the bag will tip.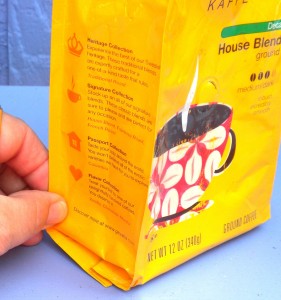 4. Cut your bouquet, leaving the stems a bit longer if possible so they'll reach the bottom of the bag.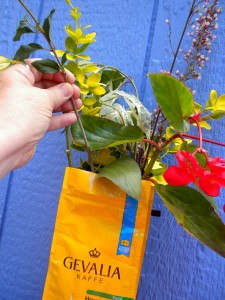 5. Now secure your posies' pouch with those little wire tabs.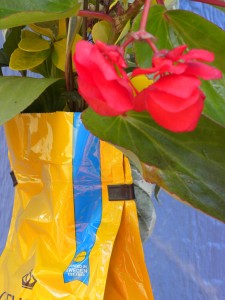 6. There you have it!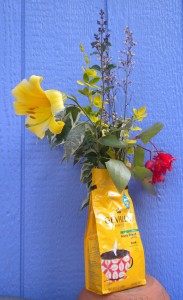 And off we go to…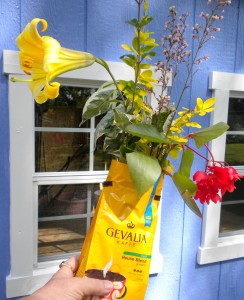 All images by Margaret Rose Realy, Obl. OSB. All rights reserved.