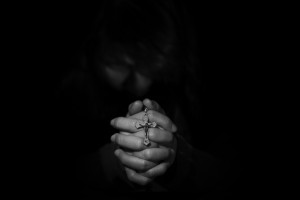 Look kindly Lord, on your priests…who left all to witness to your word and your love. Be to each one of them a "powerful protector and their strong support, their shade from the midday sun, their shelter from the desert wind, a guard against stumbling, an assurance against a fall…" (Ecc 34:19).
Sustain them in difficult moments, direct their strength, console their hearts and crown their works with spiritual victories. Let them not seek for earthly success or the goods of this world, but only your triumph and the good of souls.
Your Cross, which accompanies them through their lives, speaks to them of heroism, renunciation and of peace. Be their comfort, their guide, their light and their strength, so that your name may be announced everywhere and that, surrounded by a larger and larger number of your children, they may sing a hymn of thanksgiving, of glory and redemption. Amen.
Pope John XXIII
Image courtesy morguefile.com.