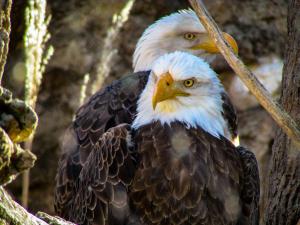 America this morning, thinking about itself.
Well, good morning, probably. This turned out to be a super-duper bad time to decide not to doom scroll. I gave up my resolution in the dark hours and did it anyway. The problem is that I do not watch television and don't have a working radio and so am stuck, like the rest of the world, going from one news site to another, but who am I kidding, mostly Twitter. In spite of reminding myself all the time that I Don't Really Care, I couldn't tear myself away.
And now here I am, my fingers itching to type some kind of long screed. Nevertheless, NGL, I have a lot of stuff to do today so I cannot spend any amount of time examining all my thoughts and feelings. You're probably supposed to be staying off the socials too, which is how you even know about this blog–and who am I to perpetuate the cycle of dysfunction? Maybe we shouldn't any of us answer that question today.
So anyway, I had this in the docket before everything got so exciting in the US Capital yesterday, from Not the Bee:
DR, which is like the Danish version of the BBC has created a new animated series aimed at kids between 4 and 8 years old. It's about John Dillerman, a man who solves problems with the aid of his extraordinarily long penis, which has a mind of its own.
And:
According to The Guardian, people don't like the show because they are concerned about the #MeToo implications of showing kids a character who literally can't control this thingy. Which is a fair point, to be honest.
And then Not The Bee quoting a response to the program:
Erla Heinesen Højsted, a clinical psychologist who works with families and children, said she believed the show's opponents may be overthinking things. "John Dillermand talks to children and shares their way of thinking – and kids do find genitals funny,"
The picture (I didn't watch the first episode) is of a chubby cartoonish figure with a long…well anyway…that he can't control. And by cartoonish, I really mean grotesque. When you add to that the specious idea that the only thing that's wrong is that it might perpetuate "the patriarchy" and also #metoo and that there are no moral issues involved at all, nor that children should be allowed to have lives that don't include this sort of foolishness, well, you might join me in throwing up your morning oolong.
Honestly, I couldn't stop thinking about it as I read the shocking news of our own political melt-down all evening. There were a lot of Christians out in force condemning "the violence" and saying things like "Just remember, Jesus is Lord." Which, thank heaven, is true. And tweeting it is probably as useful as anything else.
The cultural threads of this moment are so tangled up. It is because of programs like this that a lot of Christians went out and voted for Mr. Trump in the first place. In spite of Mr. Trump himself being a person not known for being able to control anything about himself (least of all his Twitter account), a lot of people were anxious about an encroaching and abhorrent social agenda that is now finally and truly here, and so they went out and voted for him, because he promised, of all things, to try to stop the tide, to bring back the sort of culture they were used to. Perhaps this will eventually be filed away in the book I will someday write called Annals of Christian Irony.
But the other thread, which most people don't really want to pull on too forcefully, is that most Americans on the right and the left do think that America is somehow exceptional, different and special as it were. The left doesn't admit to this belief, though they have it all the same. You can know they do because they are constantly trying to import their values all over the world as if they are necessary and precious, as if their cultural assumptions are enlightened. It is only because other people don't know about them that they haven't adopted them yet. The right does it as well, by trying to keep some kind of cultural purity in the face of a global and messy world. But really, Americans are just like all the rest of humanity–sinners. When we don't live up to our own ideals, whatever they are, we should not be surprised, only a little amused at ourselves for thinking we would be able to.
If you are truly a Christian, though, you already knew that. And you take a deep and abiding comfort in the Lord who came to save sinners. Indeed, you might be glad about all the saving work that he has done and is doing. This, for example, might give you a lighter step as you creep through your day:
1The wilderness and the dry land shall be glad;
the desert shall rejoice and blossom like the crocus;
2 it shall blossom abundantly
and rejoice with joy and singing.
The glory of Lebanon shall be given to it,
the majesty of Carmel and Sharon.
They shall see the glory of the Lord,
the majesty of our God.
3 Strengthen the weak hands,
and make firm the feeble knees.
4 Say to those who have an anxious heart,
"Be strong; fear not!
Behold, your God
will come with vengeance,
with the recompense of God.
He will come and save you."

5 Then the eyes of the blind shall be opened,
and the ears of the deaf unstopped;
6 then shall the lame man leap like a deer,
and the tongue of the mute sing for joy.
For waters break forth in the wilderness,
and streams in the desert;
7 the burning sand shall become a pool,
and the thirsty ground springs of water;
in the haunt of jackals, where they lie down,
the grass shall become reeds and rushes.
8 And a highway shall be there,
and it shall be called the Way of Holiness;
the unclean shall not pass over it.
It shall belong to those who walk on the way;
even if they are fools, they shall not go astray.
9 No lion shall be there,
nor shall any ravenous beast come up on it;
they shall not be found there,
but the redeemed shall walk there.


10 And the ransomed of the

Lord

shall return


and come to Zion with singing;




everlasting joy shall be upon their heads;




they shall obtain gladness and joy,




and sorrow and sighing shall flee away.
And now, I really do have to go away and carry on with the small business of running my own household and educating my own children. That's what I did yesterday and will do again tomorrow. Hopefully without giving way to the doom scroll.