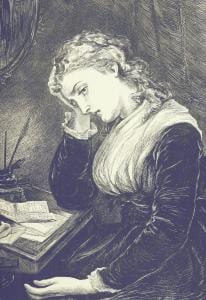 Me reading the news this morning.
There seems to be tumult all over the world this week. Besides the usual trouble in the Middle East, and the Midwest, and India, and everywhere, the EU is sanctioning Belarus for redirecting a flight to get their hands on a dissident blogger (I hope I have that right, the whole thing seems very complicated), and Mali had a coup d'etat yesterday. There isn't a good time for a coup, I think, but this moment seems particularly bad. I mean, if you can't reshuffle the government to accommodate your own hopes and dreams without angering the military, then what can you do? Anyway, leaving all that aside, let us turn to something really interesting and important. Another one of those goop candles blew up:
But Colby Watson, who filed a class action lawsuit in the US District Court for the Central District of California this week, claims that his candle "exploded" and his bedstand "engulfed" in vagina-scented flames just three hours after he lit it on 6 February, 2021. The incident, he said, could have cost him his life.
This is my favorite line:
According to the complaint, Watson filed the class action suit "on behalf of himself and other purchasers of the candle", and is calling for compensation for "owners of the candle who, through no fault of their own, purchased defective and dangerous vagina-scented candles".
Oh! And this:
The complaint claims that Watson and other candle purchasers have "experienced and/or will experience significant damages, including but not limited to mental anguish and/or physical injuries, loss of the use of their candles, time spent seeking to have their candles replaced, and money lost on the purchase of new, safe candles".
Gosh, I love that so much–"who, through no fault of their own, purchased…" If you can't go out and safely buy a candle like that, what can you do? What on earth is the world coming to? I wonder what the "mental anguish" is like at losing "the use of their candles." I long to meet this person, for this must be the greatest troll of all time.
So anyway, I have been trying not to wonder too much about what would incline a person to want to buy a candle like that, or indeed anything at all from the goop site. The trouble, I think, is that there is no way to be shocking anymore. Back in the day, if you wanted to be really scandalous, you could just wear really fancy stockings or something, and then later you could try showing your knees. But now, in the age of leggings-are-trousers (except they are still not), there is no way to be really reprobate or wicked. All wickedness is actually morally good, which is so disappointing for the person who wants attention. All you can really do is become Elliot Page or make awful awful awful music videos. That is a lot of work, though, especially without a massive twitter following. For the ordinary person–or the lazy–the choice seems to be having to buy some bizarrely scented candle, and then being aggrieved when the wretched thing blows up, and then going about as the morally injured party.
And now, if you'll excuse me, I've got to go do something or other that doesn't involve mayhem, violence, foolishness, or anything more unusual than sweeping away some dust. I guess that would be praying more.