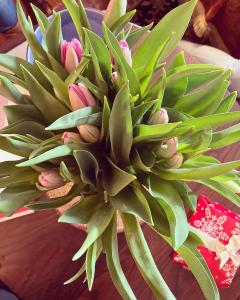 It is a sunny, cold day here in the Northeast. To mark this completely ordinary fact we've done a really long podcast–can't believe how long. We started out being happy about how we're not embroiled in any controversies, took a long jaunt down memory lane, and then ended by getting worked out about Anglican News as usual. We talk about the growing number of people overtly worshiping Satan, the Asbury Revival, the pronouns of God, how its fun to watch Lutherans fight, how I'm a really bad person, how great it is to worship God with true believers, and then we land on some breaking news. It's really all you could expect from us. Hope it makes your Monday sparkling.
Here is the breaking news.
Did I link this before? I can't remember. It's long and depressing but super interesting.
I'm waiting to read this till I've sketched out my own review, but Matt says it's really good.
This is cool.
I have blogged a bunch over at SF. I wrote about the CofE stuff yesterday. I also wrote about the Satan Stuff. And something about Nebuchadnezzar.
Here is a fantastic sermon and a helpful class.
And now I have to brave the cold for my morning walk. Have a nice day!