Join Keith Michael Estrada on Facebook …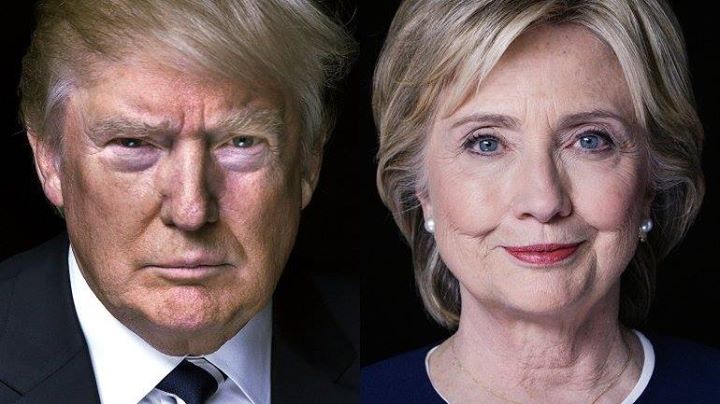 "This was locker room banter," Trump said.
What was this locker room banter?
"I did try and f*** her. She was married. … And I moved on her very heavily. In fact, I took her out furniture shopping. She wanted to get some furniture. I said, 'I'll show you where they have some nice furniture.' I moved on her like a b****, but I couldn't get there. And she was married. Then all of a sudden I see her, she's now got the big phony t*** and everything. She's totally changed her look….

"I've gotta use some tic tacs, just in case I start kissing her. You know I'm automatically attracted to beautiful—I just start kissing them. It's like a magnet. Just kiss. I don't even wait. And when you're a star they let you do it. You can do anything. Grab them by the p****. You can do anything." [Edited – see quotes from New Republic here.]
"Donald Trump has singlehandedly turned the Grand Old Party into Grabbers of P——. #TrumpTapes" –@SamRochadotcom

— Mr. Keith M Estrada (@keithmestrada) October 8, 2016

The released audio can be listened to here:
Whether it is Trump or another fool (e.g., President Bill Clinton) objectifying women, verbally or physically, it isn't hard to find a quick and absurd defender of man's subjugation of woman by employing the "boys will be boys" line of (un)reasoning.
Boys are not by nature subjugators, objectifiers, commodifiers of women.
Whether in public, or in private, to objectify another – to use another as a mere means (a tool) to one's end – is unacceptable.
What Trump (and Clinton) have done is not out of being members of the human species of the male sex – it is, rather, a consistent expression of the capitalist mentality, one which turns humans into objects, which subjugates all – especially women – to the personal gain and fetish of those who wield capital in one form or another (primarily economic or primarily political).

Join Keith Michael Estrada on Facebook …
So long as we continue to opt for the capitalist "American" way – we reinforce and idolize this commodification of persons – and leave ourselves with bourgeois candidate
a
and bourgeois candidate
b.
When you vote this November, if you're choosing Trump or Clinton, you're choosing one particular expression of the mentality that crucified Christ: the bourgeois mentality.
We don't support Hillary Clinton – that should be plain. What's sad, we must add, is that we have so many well known and followed Catholics who seem quite cozy with Donald Trump: Rick Santorum, Father Frank Pavone (Priests for Life), etc., etc. So much for being pro-life, pro-woman, and pro-marriage-and-family.
See the newly released "Donald Trump, Groper in Chief".
What we need is for neither candidate to become president. We don't need corruption that is essential to a capitalist democracy, we need to move beyond capitalism and towards, perhaps, something similar to a socialist way.
Until next time,
Keith Michael Estrada