Join Keith Michael Estrada on Facebook …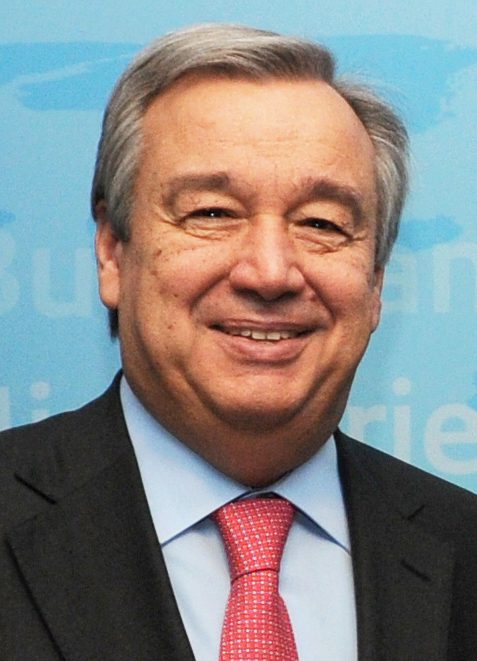 CNA reports:
The United Nations Security Council has selected committed Catholic and human rights advocate as the nominee for Secretary General of the international organization.

"I have two words to describe what I'm feeling now – gratitude and humility," António Guterres said.

"Humility about the huge challenges ahead of us, the terrible complexity of the modern world. But it is also humility that is required to serve the most vulnerable, victims of conflicts, of terrorism, rights violations, poverty and injustices of this world."
It's great to learn that CNA is happy to recognize the true compatibility between socialism and Catholicism. (As Patriarch Maximos IV said during the second Vatican council: true socialism is in Christianity!)

Join Keith Michael Estrada on Facebook …
TeleSur
shares
:
Former Portugal Prime Minister and ex-President of the Socialist International Antonio Guterres is slated to succeed Ban Ki-moon as the next secretary-general of the United Nations, following an expected formal recommendation by the Security Council to the General Assembly later this week.

The Security Council will adopt a resolution—behind closed doors, as is tradition—recommending that the General Assembly appoint Guterres for a five-year term from Jan. 1, 2017. The resolution requires nine votes in favor and no vetoes in order to pass.

Guterres will replace South Korea's Moon, who will step down at the end of 2016 after serving two terms. Former prime minister of Portugal from 1995 to 2002, he began his political career in 1974, when he joined Portugal's Socialist Party just before the April 25 Carnation Revolution, when the Portuguese left overthrew Marcelo Caetano's dictatorship.
The former President of Socialist International!
With this news, we have to ask: Is Catholic News Agency/EWTN finally breaking away from its conservative identity and moving towards a full embrace of the Catholic tradition – which would include making room for socialism?
Until next time,
Keith Michael Estrada