Join Keith Michael Estrada on Facebook …
In case you missed it:
The diocesan phase of the cause of canonization of Father Rutilio Grande, SJ, who is shaping up to become the next Salvadoran martyr to be recognized by the Church as such and raised to the altars, was closed with a formal ceremony at 10 am on Tuesday August 16 [2016] in the Archdiocese of San Salvador. Father Grande's canonization process now goes to Rome, where it will be handled by the Jesuit order.
We haven't seen much coverage on this update in US Catholic (social)media, but it's wonderful news!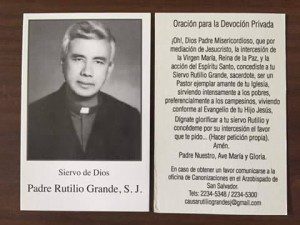 Adored as Pope Francis's "great friend," Archbishop Vincenzo Paglia, President of the Pontifical Council of the Family and Postulator of Blessed Óscar Romero's cause, told Vatican Radio that he hoped Father Grande's cause would move along quickly in comparison to Bl. Óscar Romero's.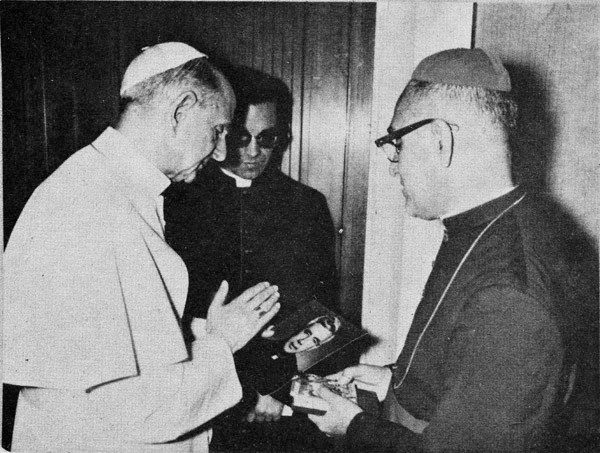 Additionally, Paglia mentioned that Grande "is an important figure for Pope Francis, because Father Rutilio, a university professor, chose to live with campesinos in a small village, and dedicated his life to that. A great friend of Romero, he is, without a doubt, one of the testimonies that touched the heart of the Archbishop of San Salvador" ( my translation –
source
).
Read more from San Salvador's Archbishop's office here.
Learn more about the Servant of God who was a friend of Blessed Óscar Romero and of El Salvador's oppressed people.
Here's a text of homilies by Father Rutilio Grande: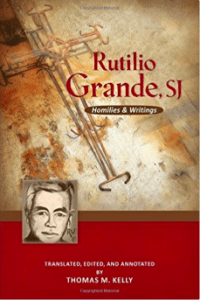 Here's a text on Father Rutilio Grande by Thomas M. Kelly: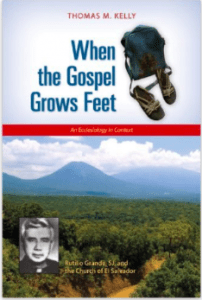 We'll get into the wonderful life and work of this Servant of God soon, I hope.
Until next time,
Keith Michael Estrada