Fr. Dwight Longenecker offered us "Ten Positive Principles" in order to help us in espousing the "proper attitude to personal wealth."
Instead of taking the negative approach of criticizing faux franciscanism – a mentality in the church where poverty is "praised for its own sake" – the Reverend Father guides us with how it is we can positively look at wealth – as virtuous Christians – and act accordingly.
Poverty is no good on its own, we're reminded; the poor aren't "blessed because they are poor … [they too can] be greedy, selfish, violent and bitter in their poverty." So Father hands us these ten principles – which each reader should review – and we're all the more grateful for them (, lest we be bitter, like some poor people).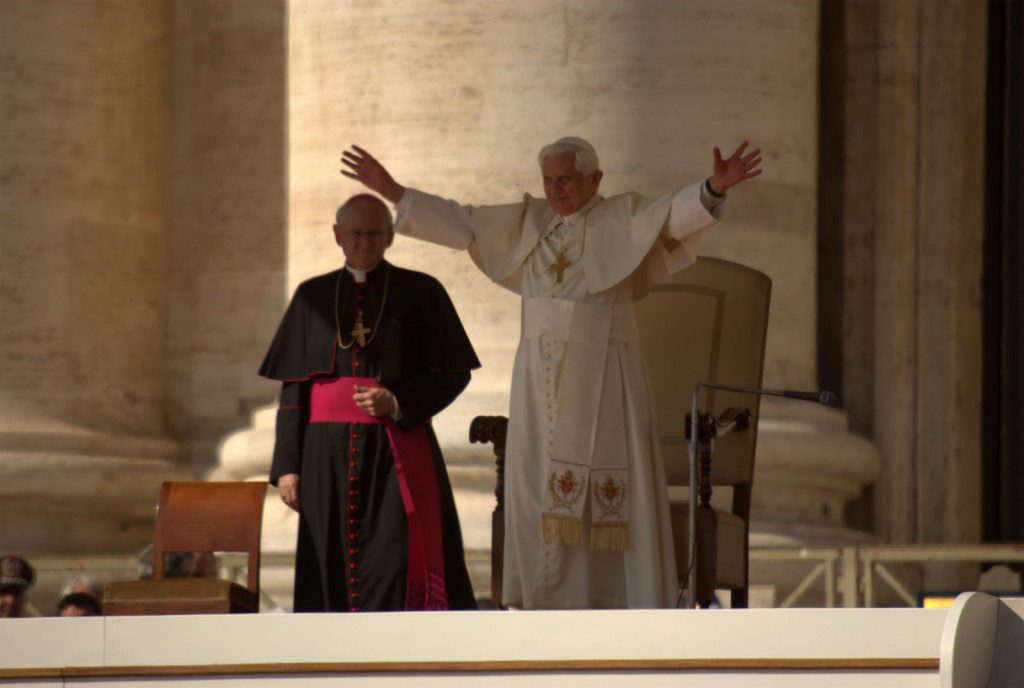 Now that you've taken a look at these principles, I thought I'd try to reshape them with you in the words of Pope (Emeritus) Benedict XVI. Certainly, as anyone would expect, no one should be offended in finding their writing re-expounded in the words of other holy theologians. So, here we go!
1. It's not that the poor aren't resourceful, it's that the excessively wealthy are greedy
: "The earth, in fact, can produce enough to nourish all its inhabitants, on the condition that the rich countries do not keep for themselves what belongs to all." – Pope Benedict XVI on 16 June, 2005;
2. Welcome Christ, the Prince of Peace, by giving your money to the poor: "The truth of the axiom cannot be refuted: 'to fight poverty is to build peace.'" – Pope Benedict XVI on 8 December, 2008;
3. If we don't tackle poverty now, don't pretend to be surprised by violence in the world: "Malnutrition can also cause grave mental and physical damage to the population, depriving many people of the energy necessary to escape from poverty unaided. This contributes to the widening gap of inequality, and can provoke violent reactions." – Pope Benedict XVI on 8 December, 2008;
4. Poverty relief cannot be materialized by a capitalist or "free" economy, but requires intervention: "All of this would indicate that the fight against poverty requires cooperation both on the economic level and on the legal level, so as to allow the international community, and especially poorer countries, to identify and implement coordinated strategies to deal with the problems discussed above, thereby providing an effective legal framework for the economy." – Pope Benedict XVI on 8 December, 2008;
Again: "And when poverty exists beside great wealth, an impression of injustice arises that can become a trigger of uprisings. It is thus right for States to ensure that social legislation does not widen inequalities and enables everyone to live a dignified life." – Pope Benedict XVI on 4 May, 2012;
5. Instead of fratricidal and xenophobic attitudes, we need community to help the poor: "What the fight against poverty really needs are men and women who live in a profoundly fraternal way and are able to accompany individuals, families and communities on journeys of authentic human development." – Pope Benedict XVI on 8 December, 2008;