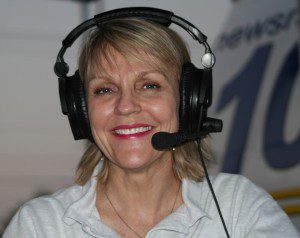 Gwin Faulconer Lippert, a reporter at KTOK Radio, a local station here in Oklahoma City, did this interview with me last night. It's a retrospective on my career in the legislature, which ends officially tomorrow.
I plan on taking my family out for Pizza at the Hideaway restaurant here in OKC. Just us. It's about personal family memories.
I woke up this morning, thinking "this is my last day in office." It kind of got to me. Then I sat down and prayed and God turned that bit of anxiety into peace and gratitude. I am so grateful that God gave me the chance to do two separate tours of duty in office. He let me come back in and pass important pro life legislation after I had killed pro life bills my first time around.
That is a measure of forgiveness that I do not deserve.
I am grateful and happy for the many privileges and gifts which God has given me in my life. My family, my home, the opportunity to affect events through public office, and now, the opportunity to continue working for the things I believe in another forum.
You wonderful people here at Public Catholic are among the many blessings God has given me.
I'm still on retreat for the rest of this month.
I am very glad I've taken this time off to pray and think. It has already given me a new outlook and a deeper understanding of where I'm going, and I'm only halfway through. I plan to come back to blogging in December. In the meantime, I'll continue to drop an occasional link or thought here as things occur to me.
Blessings,
Rebecca