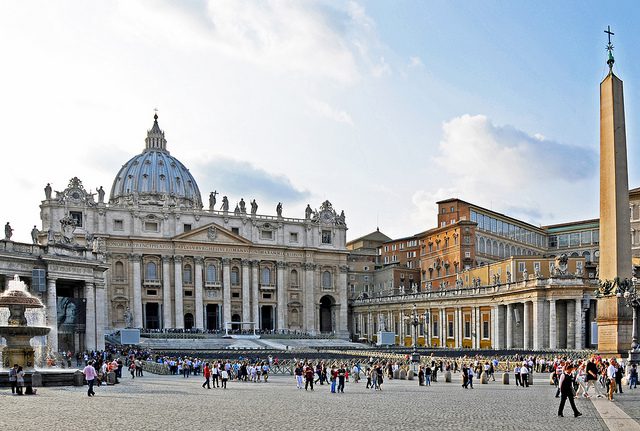 The Vatican plans to put former Archbishop Jozef Wesolowski, who served as the Vatican ambassador to the Dominican Republic on trial for child sex abuse offenses while he was overseas, as well as additional charges of possession of child pornography while he has been living at the Vatican.
Former Archbishop Wesolowski was laicized in 2014. He was found guilty of "grave crimes" under Canon Law. He is being tried under Vatican City State law — as opposed to Church law. Possession of child pornography is a criminal offense under statutes of the Vatican City State.
From National Catholic Reporter:
The former papal ambassador to the Dominican Republic who left his post in 2013 after being accused of sexual misconduct with minors will stand trial next month at the Vatican with possible "international legal cooperation."

Former archbishop Jozef Wesolowski, a Polish-born prelate who served in the Latin American country from 2008 to August 2013, will stand trial beginning July 11, the Vatican announced Monday.

Wesolowski was recalled to Rome nearly two years ago after allegations of abusing young boys and possessing child pornography. While originally free to roam the city upon his arrival, he has been living at the Vatican under a form of house arrest since Vatican officials arrested him in September 2014

Monday's statement said the president of the Vatican City-State's tribunal "has ordered the trial" of the former nuncio, for offenses from his time in the Dominican Republic and while living at the Vatican since 2013.

"With regard to the period spent in Rome, the nuncio is charged with the offence of possession of child pornography," the statement reads. Charges from the former prelate's time in Latin America, the Vatican said, are "based on evidence transmitted by the judicial authorities of Santo Domingo," the Dominican Republic's capital city.