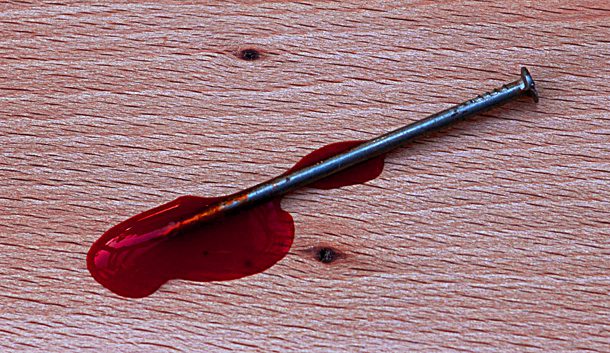 Mama is scheduled to come home from the hospital today. It's a new reality. Most of what she could do before last week, she can no longer do.
I've enlisted the help of hospice, and they've already been great. They brought over a hospital bed, oxygen, and all sorts of helpful equipment. But I am concerned about my physical ability to do the lifting and such. I'm asking for your prayers.
In the meantime, I wrote this post for the National Catholic Register about the need to pray for those we would like to hate. I'm talking about pro choice politicians, in particular those who voted against the attempt to defund Planned Parenthood last week.
We can lose our souls while we're trying to serve God if we become instruments of hate instead of love. Scripture tells us that God is love. So, if we do not love, including those we feel are the most unlovable, then we have no part in Him.
Remember that Jesus is God, and He showed us a new and history-changing dynamic. Jesus died for us, and we are not the least bit lovable by the yardstick we use to judge others. We are, if we will admit it, full of angers, petty grudges, lies, selfishness and greed. That is the best of us, those who do not commit the wrongs we read about on the internet or see on the news.
But He died for us. He came down from heaven and became human, with all its aches and pains, loneliness and hardship, and He did it for us.
That is an example of loving someone who doesn't deserve it that goes beyond our understanding or capacity for understanding. We can try to approach it by thinking on the wholly human side of Jesus, that part of Him that understands us because He consented to be one of us. But we can not begin to understand what it meant to give up heaven, to go from being God to become a helpless baby and on through dying as a criminal, hanging on a cross.
We can't comprehend that, but we can know that it calls us to more than just genuflecting and crossing ourselves and the showy stuff of empty piety. It calls us to emulate this divine love as best we can when we are given the opportunity.
Jesus told us without any equivocation to go out into the world and teach what He taught, to convert sinners and baptize them in the name of Father, Son and Holy Spirit. This was His commission to us. The mission statement for all of Christianity, everywhere.
He also told us to pray for those Who hurt us. Then He modeled that for us from the cross.
I applied that commandment from Our Lord directly to the political situation we are facing now. Here's what I said.
From The National Catholic Register:
I was once one of them. The pro-aborts, I mean.

After my conversion, when I began to understand that abortion was wrong and, worse for me at that time, when I felt the Holy Spirit calling me to change, the major obstacle for me was pro-life people. I had been the Oklahoma Director of NARAL. I had been a pro-choice legislator who used my position to kill pro-life legislation.

I had made speeches, organized and worked for abortion rights with all my little heart. I was as sincere and committed in my pro-choice advocacy as anyone could be. Pro-life people in Oklahoma counted me as the enemy. And they came after me.

The trouble was, they made it into a personal fight against me instead of advocacy for the babies. Instead of speaking for the humanity of the unborn, they tried to hate me to death. They said I was a communist, a prostitute, a lesbian, a whore and a slut. They claimed all sorts of political positions for me that I did not hold, and that ultimately were proven lies by my actions.

These lies hurt me as a person and as a woman. They wounded me, and they hardened me in my pro-choice resolve. They also enraged people who know me and who knew full well that the pro-life people were telling creepy, hate-filled, low-life lies about me. What they did not do was convert anyone to the pro-life cause. To the contrary, they tempered all of us into pro-choice steel.

After my conversion, when the Holy Spirit began urging me to change on abortion, I was reluctant and fearful precisely because I didn't know one single pro-life person who I thought was sane, much less trustworthy and nice. If God had asked me to jump into an active volcano, I could not have found it more dreadful.

I believe this same dynamic is at work with pro-choice politicians today.

Read more: http://www.ncregister.com/blog/rhamilton/we-can-stop-abortion-only-with-christs-weapons-not-the-devils/#ixzz3iW2d3N1r