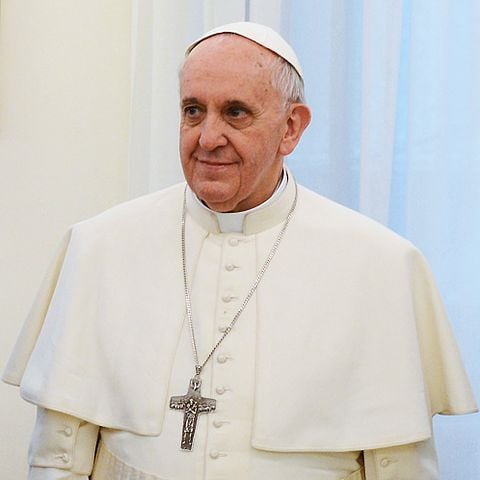 President Obama has greeted Pope Francis and the two leaders have each made their opening statements. Our president was handsome, the first lady was strikingly lovely. Pope Francis, in contrast, simply radiated the love of Christ.
Pope Francis struggled through his remarks in English, even though the language is obviously difficult for him. I think this is a gracious touch, a way of reaching out to the American people.
Pope Francis opened his remarks — which were not a full-blown speech — by reminding us that he himself was an immigrant to Argentina. His also touched on the issues of religious freedom and went on dwell for a bit longer on the environment.
The president and the pope then retired for a private discussion.