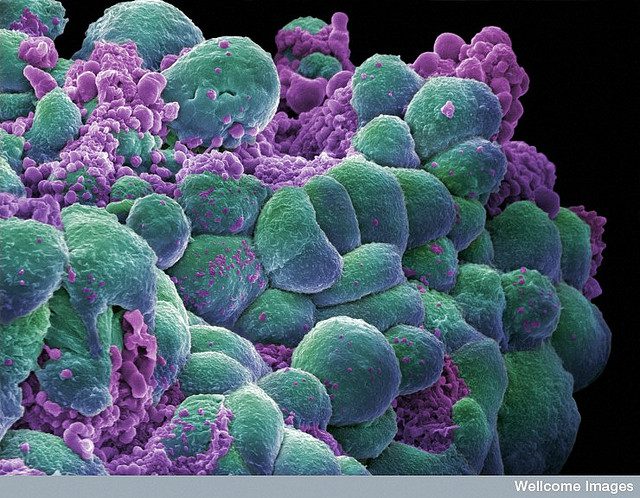 Bright and early tomorrow morning, my husband and I will head to the hospital for another biopsy. They found another "suspicious mass" during scans Monday. It may turn out to be fine. I'll know more in a few days. If you could spare a prayer for me on this Holy Thursday, I would be most appreciative.
I wrote about it in more detail for the National Catholic Register:
Please Remember Me in Your Prayers This Friday

Jesus will take care of me, and I know it. I am not alone, because He is there. He is so completely there.
I have another "mass." My biopsy is scheduled for this Friday — Good Friday.

I've asked a number of people to pray, and their first response has been "how can that be?" I had a bilateral mastectomy, and in their minds, that removed all risk of breast cancer.

But cancer doesn't give guarantees. Or rather, it gives one guarantee, and that is that it will hang over you like the Sword of Damocles all the rest of your days.

None of this means that I am back in the cancer soup again. I may learn next week that this thing is something other than cancer. That is a real possibility.

But even if it turns out to be a benign something-or-other, I still get to have more fun and frolic with doctors. I still have to consider the what-ifs of this disease all over again. If the cancer has gone off and made an appearance somewhere else, then those "what-ifs" are both simple and existential to the max.

Once again, if I am afraid, I do not feel it. And, once again, I'm using this situation to spring people from Purgatory. I believe that my illness earned a way out for quite a few good souls last year. That's a good feeling.

I got this good news Monday. I almost cried when I was lying on the table while being scanned and saw the look on the face of the person doing the scanning. There were tears, wanting to leak out.

But I didn't. I sniffled a bit later that evening, while I was working in the kitchen, but that's been it with the crying. I'm not being stoic. If I needed to cry, I would. I just haven't.

The first couple of days, I was blue and angry. I mean really, I-want-to-be-left-alone blue-and-cursing angry.

I had actually begun to think I might be on the road to years of cancer-free time. It took me a while to get there, but I had started thinking I could exhale and just live for a while.

That's why I was so angry. I lost that little bit of lightness Monday and I was angry about having it snatched away. (Read the rest here.)