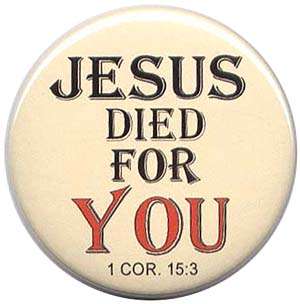 I wrote this for the National Catholic Register near the beginning to Lent.
We do not have to suffer and grieve our sins all our days. We can lay them down at the foot of the Cross where all things are made new.
You Are Not the Worst Thing That You Have Done

Do not wallow in your sins, and do not attempt to hold your enemies in their sins. How can you accept God's forgiveness and then refuse to forgive?
You are not the worst thing that you have done.

There is more to you than just your failings and faults. You are, at your core, an immortal soul. You are made for eternity.

But the fallenness that pulls you down is wound into you. Nothing you can do can ever break its hold on you.

St. Paul called this fallenness "the flesh." He didn't mean the tendons, muscles and bones of our actual bodies. He was talking about the fallenness that Catholics call original sin. He was describing the yearning for the things of this world, despite the spiritual poisons that are hidden inside each bauble and toy we seek.

Fame wraps itself around soul-killing poisons. Power, especially power over other people, is corruption waiting to happen. Ambition, pride, great talent, strength and prowess of any sort in any arena are all good things, all gifts of a sort. But they have their hidden barbs that will dig into us, fester and then separate us from God.

Lent is, among other things, an annual reminder that we are both immortal and mortal. Our precious bodies are quite literally made of the dust of this earth, and, in the end, they will return to the dust from which they came. If you think you are your body, then you also believe that your destiny is to nourish the microbes that break down rotting flesh and slowly decompose it back to the soil.

Our bodies on which we lavish such care are destined to be fertilizer. We can mummify or embalm them. We can dress them up as if they were going out for a special occasion. We can style their hair and paint their lips. But they are, once the soul leaves them, a thing.

The miracle is that we have a promise that these things will live again. The promise is the Resurrection.

St. Paul says that 500 people saw Him at one time. Mary Magdalene was the first, the one to whom He revealed His resurrection. At first Peter and John had to content themselves with the message of an empty tomb and a convincing winding sheet. Later, the Apostles touched Him. He ate with them and talked to them, preparing them with a last preparation for what as to come. He was risen, and they walked and talked with their risen Lord. (Read the rest here.)