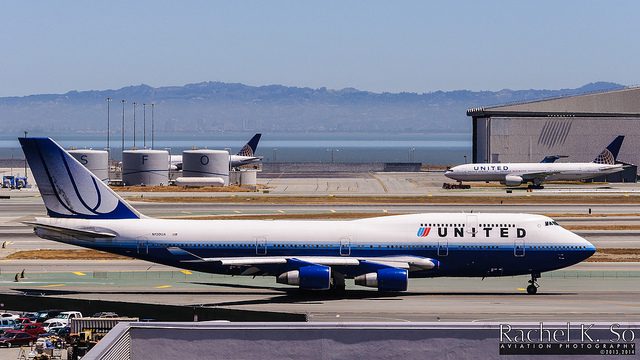 United Airlines guards drug a man off one of its flights because they had overbooked it. Several passengers posted videos of the event.
One question that comes to mind is how much United Airlines is paying the guys who did the dragging. I can't imagine that it's all that much.
I've told employers to shove it before, and, while I'm certainly not physically able to drag anybody, anywhere, I don't have much doubt that I would have refused to manhandle someone for a stupid reason like this. I might be looking for a job, but they'd just have to get themselves another huckleberry.
Airline travel has become an ordeal already. But this? Sheesh.
From Yahoo! News:
United passenger forcibly removed from flight after refusing to give up seat

A United passenger was forcibly removed from a flight from Chicago to Louisville after he refused to voluntarily give up his seat.
Fellow passengers on the flight posted jarring videos late Sunday night of uniformed men dragging the man off of the flight after what United called an "overbook situation."

"Flight 3411 from Chicago to Louisville was overbooked," a United spokesperson told Yahoo News when asked about the incident. "After our team looked for volunteers, one customer refused to leave the aircraft voluntarily and law enforcement was asked to come to the gate."

…

Bridges and Anspach gave similar accounts of the incident to the Louisville Courier-Journal and on Twitter: United had overbooked the flight and was looking for four volunteers to leave the plane in order to send four United crew members to Louisville. Passengers were allowed to board and United offered $800 to anyone who gave up their seat, but when there were no volunteers, United said a computer would randomly select four passengers. The man in the video claimed to be a doctor who had patients to see in the morning and refused to leave, at which point airport security dragged him off the plane.

Go here to see the videos.