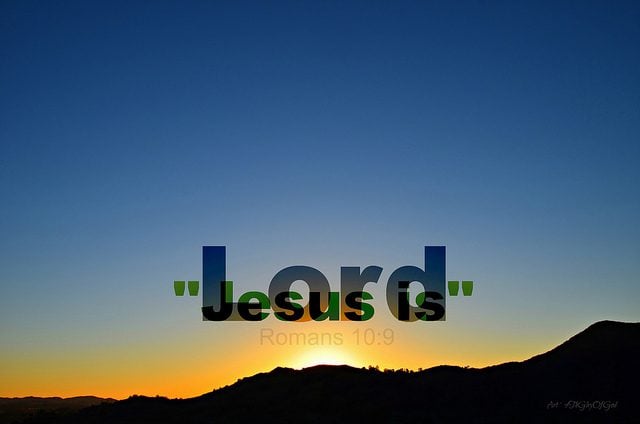 It seems that, no matter how bad a thing is, something good comes out of it somewhere. Consider, for an instant, my recent health problems.
It turns out that breast cancer is not good for your heart. I don't mean the emotional pain that having cancer inflicts. I'm referring to your actual, physical heart; the tough little muscle that pumps blood and keeps you going from long before you're born until the moment you die.
The heart is so essential to life in these bodies of ours that we have long defined death as the moment when the heart stops. No heartbeat? Then you're dead.
Last November, as a sort of cherry on top of having cancer, I had a heart attack. As a result of the many, many, many, many, many tests I had to undergo, I learned that I have had a congenital heart defect since my little two-chambered embryo heart first began to beat.
This heart defect, combined with the cancer effect has become what my husband calls my "kill switch." It can — and sometimes dramatically threatens to do so — decide to stop my heart in one step. So far, I've gotten out of these fun experiences alive, but each time it happens, it's a sobering reminder that life is fragile and precious.
And that is one of the good things about having so many killer diseases going on at once, in particular, with walking around with an active kill switch. Life is far too precious to waste even a moment of it quarreling over stuff and nonsense. We — meaning, you, me, and everybody else — are too fragile, vulnerable, and yes, precious in the eyes of God to attack, demean, bully or hurt one another.
I came out of the cancer considerably mellowed. For instance, I had been upset about some of the proposed changes in eligibility for receiving the Eucharist. That was, looking back with 20-20 hindsight, more than a little ridiculous of me, considering what I've done and suffered in my life. I almost never take Communion without a feeling of my own unworthiness. It is sometimes difficult for me to raise my eyes to the altar.
Yet, when I got sick, I would go in the middle of the night and sit with Jesus in the Eucharist for hours. I didn't pray, at least not with words. I didn't even think all that much. I just wanted to be with Him, to float in His companionship.
I've never felt unworthy or alone with Jesus. My angst comes when I'm with other people standing in front of Jesus. He never makes me feel unworthy. He never has. But other people? That's a different matter entirely.
So what on Earth was I doing, making a big deal about letting damaged people come to him? Who did I think I was?
Cancer knocked that nonsense right out of me. If the Church wants to widen the gates and allow more people to approach Him, then who am I to question it, or try to keep them out?
The same goes for people who are faced with trying to be their own spiritual counselors because they feel sure that no one in the Church will love them or accept them. There are so many people like that, you know. I encounter them every day.
I try as much as I can, given my own sinful nature, to show them God's love through me. I give them as much understanding as my feeble comprehension will allow, and I let them be who they are in peace with me.
Oftentimes, this turns to trust, and that opens the door for me to tell them the simple truth that Jesus loves them so much. He loves them just exactly the way they are.
None of us has to change in any way for Jesus to love us. Nothing we can do can make Him love us any more or any less. His love is absolute, all-encompassing and forever. If we turn away from Him, He looks at us the way He did the rich young man — with love and sorrow.
We are free, absolutely free, to accept Jesus' love, or to reject it. We can go to Him or turn away from Him. And — this is important — we don't have to change and get holy to come to Him. We can accept His love while we are in the midst of our worst selves.
Jesus doesn't make us change what we do to come to Him. He takes us the way we are, and then, over time, He changes what we want to do. If you love the Lord, you will seek to follow Him, and if you love and follow Him, you will change. It's a natural action of on-going spiritual growth. It's conversion from the heart.
This willingness of His to take us as we are is respect. It is respect for us as unique moral agents who have been given the innate knowledge of right and wrong and the freedom to chose.
It is also profound love. Jesus died for us, without demanding that we change. He went to hell for us, in our place, so that we could retain our freedom as moral agents. The cross was not the only way He could have redeemed us, but it was the only way He could have done it and left us free.
God respects us in a profound way. He has made us free, moral agents who get to choose, and He has paid an enormous price to both save us and allow us to remain free.
We can snarl, claw, bite and scratch one another, or we can support, love, accept and heal one another. It is our choice.
We can follow Christ and do what's right, or we can make false gods of our own vanities and walk away from Him. That, too, is our choice.
Atheists often go on rants asking how a loving God can send so many people to hell. They then say that hell is just a made-up terror we Christians use to scare people into belief.
But hell is real. And God never sends anyone there. I know, without any doubt, that I deserve to go to hell. I also know, without any doubt, that I've been given a pass for what I did.
I didn't deserve a pass. I deserve to go to hell.
But Jesus literally went to hell in my place. He paid my tab. All I had to do was say "yes" and let Him pay it.
Christianity would be a good deal if that's all it was; just a tab-paying, get-out-of-hell-free deal. But that is, in reality, the tiniest bit of it.
It's the love of Christ that makes the difference. The overwhelming, ecstatic love of the Holy Spirit, pouring into you, is an unforgettable and life-changing experience. God doesn't force us to change our lives to follow Him. He loves us into it.
The big blessing about first having cancer, and then having a heart attack, and now walking around with a kill switch is the knowledge that life is fragile. Being alive is not a given, not for any of us.
You don't need a kill switch to die in an instant. That happens to people of all ages and health conditions every day.
But all this illness and uncertainty has reset my priorities. Things that seemed important no longer are, and things that once scared me, no longer do. Conversely, things I tended to shove to the back of the line, have moved to the front.
We are at a pass in history, my friends. America is unraveling along seam lines of mutual distrust and hatred that were plumbed according to the shibboleths of the political heresy.
You and I can't change that. But we can change our own selves.
Stop attacking, defaming, hating other people. Treat them the way Jesus treats you.
Love them. Open wide your arms to welcome them. If they walk away, look after them with love and sorrow, but stay ready to welcome them back if they change their minds.
The Holy Spirit is calling them. Don't be surprised if, when you least expect it, they say "yes" to Him.