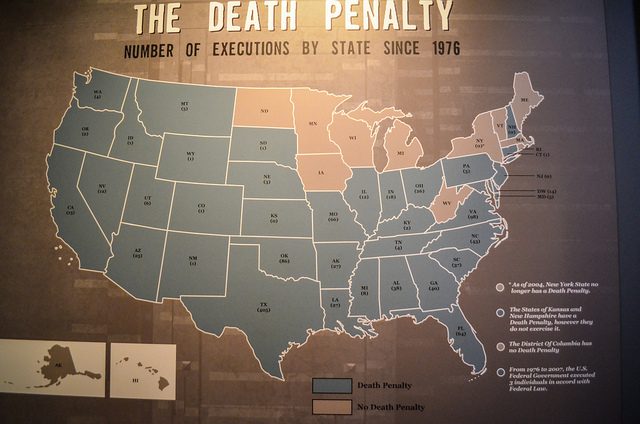 S0 does Deacon Greg. 
The Catechism of the Catholic Church nows teaches that the death penalty is "inadmissible" under any circumstance. This changes the centuries old teaching that the death penalty was admissible after a fair trial.
The reasons given for the change are that "new systems of detention have been developed" that allow governments to provide for the public safety without imposing the death penalty, and that the Church itself has developed in its understanding of human dignity. This last point may surprise and even anger some people who base their faith on the idea that the Church was perfect from its beginning.
However, I find it consistent with what Jesus taught in the Gospels when He told us that the Kingdom of Heaven was like leaven in bread or a mustard seed that becomes a tree. The Gospel itself is the leaven and the Holy Spirit is the water which activates the leaven, and stimulates the tree to grow. Christianity is also the leaven for all of humankind, elevating us slowly out of the pit.
Christianity is the force that has moved Western civilization toward its acknowledgement of the rights of the individual, and that has then spread this Gospel message to the whole world. This is a slow and imperfect process of change because it is organic.
The message contained in the Church's expansion of its teachings concerning the sanctity of human life as it applies to the death penalty is very welcome at this trying time. I feel heartened to see that, even in the midst of this latest manifestation of the on-going clergy sex scandal, the Church is still moving the chains forward in advancing the Kingdom.
I know there will be wailing and gnashing of teeth in certain quarters about this. But I think it is a powerful testimony to the prophetic voice of the Catholic Church.