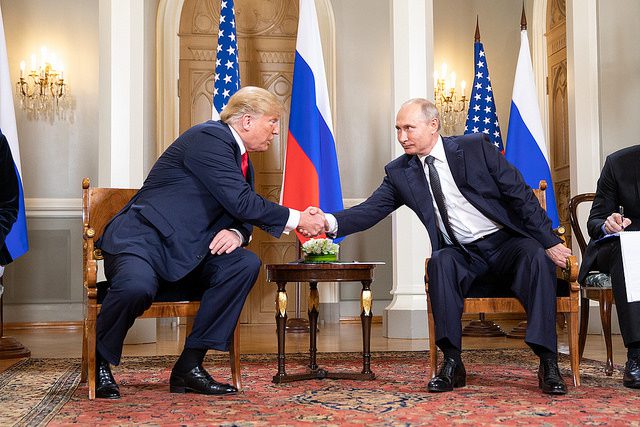 News in 10. Oct 22, 2018
1. Trump is Rewarding Putin for His Bad Behavior by Pulling Out of a Key Missile Treaty. 
2. Evangelicals are paying a high moral price for packing the Supreme Court. 
3. America Descends into the Politics of Rage
4. A Taliban insurgent shot a US general in this week's deadly insider attack, the latest sign the Afghan war isn't going as planned. 
5.
Kremlin: Russia will "Restore Balance" with New Missiles if US Pulls out of Treaty.
6. Clerical Cronyism Shielded McCarrick and Others. 
7. Synod member 'share the journey' with migrants. 
8. Beto O'Roarke Refuses to Answer Trump with "Bitterness" and "Name Calling."
9. Another Trump Whopper. Trump Says Californian's are "Rioting" Over Sanctuary Cities
10.Russian charged with conspiring to interfere in US Congressional elections