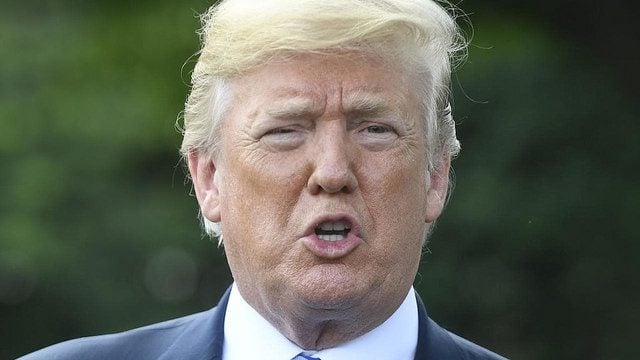 President Trump announced that negotiations with Mexico and Canada on NAFTA have been finalized. Based on this report from CNN, its sounds as if the new agreement is good for the American dairy industry and auto workers.
From CNN:
(CNN)The United States, Canada and Mexico came to a last minute agreement on a revised trade deal that could replace NAFTA. It's called the USMCA.

President Donald Trump and his Mexican and Canadian counterparts are expected to sign the deal by the end of November. It will then be up to Congress to approve the deal, which is likely to come up for a vote next year.

Negotiations between Canada and the United States pushed right up to a deadline imposed by the Trump administration Sunday night, and details of the agreement were starting to emerge..

Here are the biggest changes between the nearly 25-year-old NAFTA agreement and the new provisional USMCA.

Opening up Canada's dairy market

In a win for the United States, USMCA will open up some of Canada's dairy market to US farmers. The issue was a big sticking point between the two negotiating teams.

Under the original NAFTA, Canada limited how much milk, cheese and other dairy products could come in from the United States.

But under the updated agreement, Canada will set new quotas for the United States. It will increase market access for US dairy, poultry and eggs. In return, the United States will allow more Canadian dairy, peanuts and peanut products, and a limited amount of sugar to cross the border, according to a document from US Trade Representative's Office.

Canada has also agreed to end a system that had kept the price of some milk products, including milk protein, low. This change will also allow more US dairy products to enter the Canadian market.

The Dairy Farmers of Canada quickly came out to criticize the new trade agreement, claiming it puts the livelihood of Canadian dairy producers at risk.

Canada recently made concessions in the Trans-Pacific Partnership and a trade deal with the European Union that also opened up its dairy market.

Car manufacturing

The new deal will require more of a vehicle's parts to be made in North America in order for the car to be free from tariffs.

It requires that 75% of the parts must be made in Canada, Mexico or the United States, about 12 percentage points higher than under the original NAFTA.

The provision will help keep the production of car parts in the United States and bring back some production that moved abroad, the USTR said.

Ford Motor Company applauded the agreement because it will "support an integrated, globally competitive automotive business in North America
To read the whole story, or at least what we know of it at this point, go here.