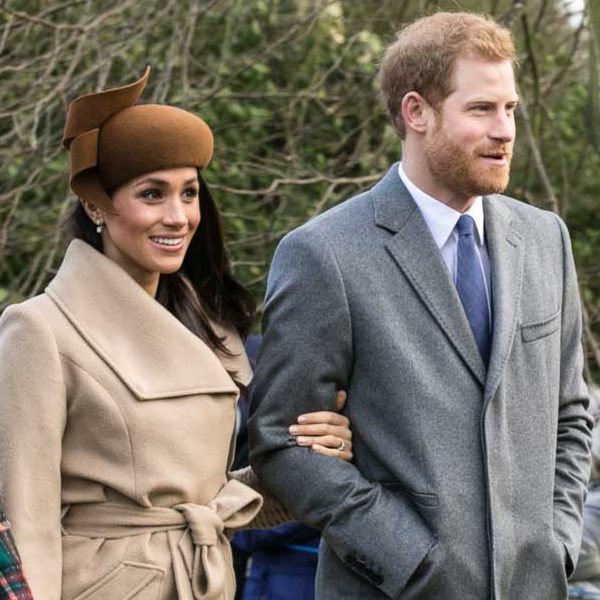 She's black. She's American. I honestly saw her marriage to Prince Harry as a big win-win for Britain. 
Not only would she have pumped up their tourist trade, but she was a natural to help them build their economy going forward from Brexit. 
The UK is losing trading partners with Brexit. But they have a natural place to go to build the kind of powerful trading alliances that harken back to the British Empire. That place is the British Commonwealth, whose citizens, in case the British haven't noticed, are largely brown-skinned. 
Meghan Markel, as the Duchess of Sussex and with her half-black ethnicity, magnetic personality, and photogenic appearance, would and should have been a powerful contributor in achieving this goal. I have no doubt that Prince Harry married her because he loves her. But he also brought home a willing helpmate to what should be the royal mission of welding the Commonwealth together into a trading empire. 
Duchess Meghan gave every indication that she was willing to give the job her all. I think it would have worked, and worked big time. 
But the British got tripped up and fell over their own snottiness and racism. She was, after all, mixed race. She had an undeniably black mother who kept showing up for photos, and her accent, way of walking and thinking were all-American-girl. 
Not only that, but she had the same Achilles' heel every human being, including royalty, has, which is embarrassing relatives. Sadly for her, her embarrassing relatives, including her father, were also easily bought and didn't love Meghan at all.
When it came down to it, the Brits saw her as a stain on their monarchy. They intended to get rid of her, and they have succeeded. But they never thought Harry would go with her. 
The stürm und drang in the UK over the Duke and Duchess of Essex' decision to go out on their own and live free has been both entertaining and enlightening for this American. I never realized before how much they hate us. Evidently, Americans are something akin to moneyed Ebola viri to these people. They want the military and economic protection we've given them for well over half a century, but they don't want us. 
As for black people, if you doubt the racism of that island, just read what they've been saying about the Duchess these past months. Consider the lengths they've gone to, including paying her disloyal family members to humiliate her on air and in print. They attack everything she does, and I mean absolutely everything.
There clearly was not going to be an end to this. The attacks on this lady were going to keep on until they got what they wanted, which was for her to pack up, divorce her husband, take her mixed-race son and get off their island. 
It appears that they didn't reckon with the fact that her husband, Prince Harry, is a man. She's his wife. That's his child. He evidently isn't going to let them destroy his family without a fight. 
Instead of driving her out, the British press has driven the entire Essex family away. Harry, Meghan and baby boy; they're all going, and they're going together. 
This is a story of racism and anti-Americanism. It's an ugly little expose' of what it really means to marry a handsome prince. 
But it's also a story of a man who loves his family, who cherishes his wife and child and will do what he has to do to protect them. Right now, their plan appears to be to move to Canada. Canada is a lovely place. But if they ever want to come to America, they're welcome. America has been taking in second sons for hundreds of years. We've managed to build a rather successful country with the contributions of people like Harry. 
Personally, I love to see manly men. You know what I mean; men with a full set of all the manly equipment, the kind of men who cherish their women, protect their families and defend their countries in war time. 
Men like that are among the most gorgeous things God ever created. So far as I'm concerned, the UK can throw all their men like that away. We'll take them. 
As for the Uk. I'm kind of disgusted with them. If they don't like Americans, then this American is going to give them a good leaving alone. I don't think my passport will have any UK stamps on it anytime soon. So far as I'm concerned, they can get their tourist dollars from somebody they respect and like. 
 From Buzzfeed: