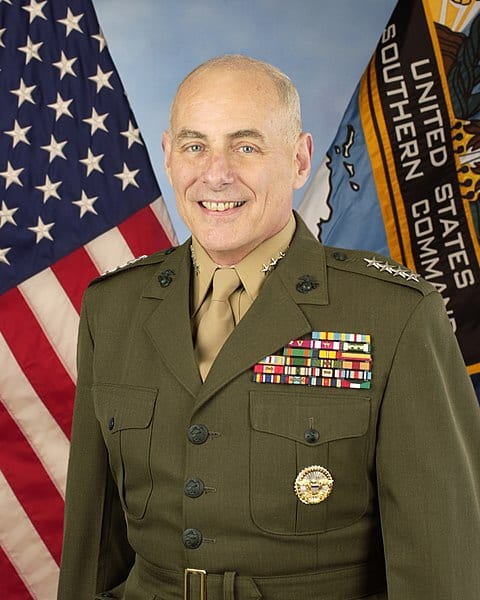 President Trump's former chief of staff, General John Kelly, defended Lt Col Vindman in a wide-ranging discussion in New Jersey yesterday.
The topic of the discussion was "Governance Versus Politics," and General Kelly stayed on topic for the most part. But when Lt Col Vindman came up, he was explicit and direct in his support of what Vindman did.
From Yahoo News.
The president's former chief of staff said Vindman "did exactly what we teach them to do from cradle to grave," by reporting his concerns about a phone call between Trump and Ukrainian President Volodymyr Zelensky, The Atlantic reported.
"We teach them, 'Don't follow an illegal order. And if you're ever given one, you'll raise it to whoever gives it to you that this is an illegal order, and then tell your boss,'" Kelly said, according to The Atlantic.