Science for the Church & the Christmas Blues
Is there a pastoral dimension to science? No. Of course not. Science proper is objective, impersonal, and disinterested. Science is necessary for the head. But, what about the heart? For the heart, we turn to the tender dimensions of our human cares. We turn to the pastoral dimensions. In this post, we'll turn to what singer Dean Martin called, "the Christmas blues."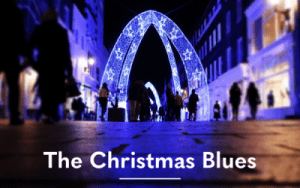 When somebody wants you
        somebody needs you,
        Christmas is a joy.
But, friends, when you're lonely…
Santa's only brought me the [Christmas] blues.
Sensitive Patheos bloggers such as Greg Smith, Kim Parker, and  Matthew Towles, register concern about our Christmas blues. But, in this post, I'd like to turn to Gregory Cootsona and Drew Rick-Miller at Science for the Church.
The Science for the Church Newsletter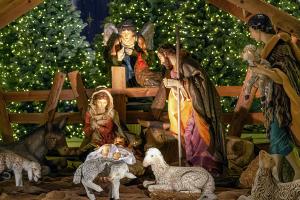 The December 2022 Science for the Church Newsletter just popped into my email box. It's theme: The Christmas Blues, composed by Edgardo Rosado (PhD). During this season of frolic, carousing, and caroling, some among us feel lonely.
The previous post in this Patheos series on Christmas dealt with home. How do we turn a house into a home for Christmas? In that post I cited Derek Nelson's three qualities of a home: belonging, comfort, and delight. These three become intensified during the holiday season. But, what if you or I or someone we have not met misses out on belonging, comfort, and delight? Then, loneliness takes over and Christmas blues set in.
Loneliness can be a certain determinant of the Christmas blues. Whether we are avoiding uncomfortable interactions or dreading Christmas without loved departed ones, loneliness can lead to social isolation. The timely or untimely departure of loving parents, siblings, family members, and friends can make this season unbearable. This dynamic is especially devastating for adults 65 and older and those unable to be with loved ones.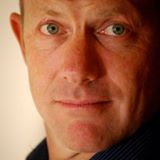 The hearts of Gregory Cootsona and Drew Rick-Miller at Science for the Church begin to feel the breaking of lonely hearts suffering from the Christmas blues. Our Science for the Church pastors ask us to dive deeper and direct us to ministry resources.
The UK's Campaign to End Loneliness offers practical advice to understand and reduce the impact of loneliness during Christmas.
Psychologist and professor David Wang unpacks the problem of dealing with grief during Christmas.
Drew Rick-Miller. Science for the Church

Berkley's Greater Good Science Center offers resources to deal with stress, pressures, and complicated family interactions during Christmas.

Journalist Olga Khazan addresses loneliness in a conversation with psychologist John Cacioppo.
Turning Christmas Blues into Christmas Reds 'n' Greens
This is followed by pastoral advice for the person who feels the Christmas blues.
First, you must acknowledge your feelings. Be honest with yourself.
Second, reach out. Talk to a friend, find a support group, sit down with your pastor, or volunteer some of your time to help others.
Third, if you think you need it, find professional help.
Other tips for dealing with the Christmas blues include making realistic expectations for the holiday season, setting realistic goals for yourself, not taking on responsibilities you can't handle, prioritizing essential activities, and learning when to say no.
For those of us who have room in both our home and our hearts, let's invite the lonely to join us for Christmas.
Christmas Blues & Pastoral Ministry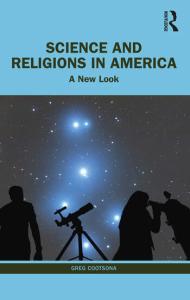 How has science helped us turn the Christmas blues into Christmas reds and greens? Not at all. But, that doesn't matter. We don't ask science to answer our deep inner questions. Rather, we ask the Holy Spirit to enter our inner sanctum with God's gracious presence. The pastoral dimension of the Christian church and its ministry cares about this.
The ministry of Science for the Church lifts up this vision.
Our vision is of a day when churches embrace science as a means for spiritual growth. We admit that some today posit science against faith, but we actually want churches to read both the Book of Scripture and the book of nature as sources to understand God and creation.
We want to absorb science on the church's terms. No one asks science to replace faith or morality or even doctrine with scientific data. We definitely need an appreciation of the gifts science brings to our knowledge of God's creation, to be sure. Yet, the heart and soul of Christian ministry still draws its lifeblood from the gospel.
When we adopt science for the church, we ask science to remain science. We do not ask our scientists to practice theology without a license. We do not ask the disciples of Jesus to redefine the beloved communion scientifically. Rather, like all other gifts from God, the church community tries to be good stewards of the gifts science brings. But, we do not ask science to provide what only open hearts filled with compassion can provide.
In my opinion, the Science for the Church ministry with its newsletter offers an invaluable resource to lay members and pastors of our congregations that helps us get our heads screwed on straight. Science for the Church also prompts our hearts to recall the words of Jesus in Matthew 25.
"Come, you that are blessed by my Father, inherit the kingdom prepared for you from the foundation of the world; for I was hungry and you gave me food, I was thirsty and you gave me something to drink, I was a stranger and you welcomed me, I was naked and you gave me clothing, I was sick and you took care of me, I was in prison and you visited me" (Matthew 25:34-36).
(Subscribe to the Science for the Church weekly email.)
(Click to see Gregory Cootsona's new book with Routledge, Science and Religions in America.
▓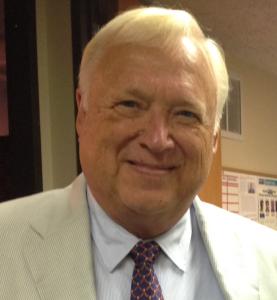 Ted Peters pursues Public Theology at the intersection of science, religion, ethics, and public policy. Peters is an emeritus professor at the Graduate Theological Union, where he co-edits the journal, Theology and Science, on behalf of the Center for Theology and the Natural Sciences, in Berkeley, California, USA. His book, God in Cosmic History, traces the rise of the Axial religions 2500 years ago. He tackled the implications of genetic innovation for the future of humanity in Playing God? Genetic Determinism and Human Freedom? (Routledge, 2nd ed., 2002) as well as For the Love of Children: Genetic Technology and the Future of the Family (Westminster/John Knox 1997). His essays are collected in  Science, Theology, and Ethics (Ashgate 2003) The Voice of Public Theology (ATF 2023).
Recently Ted edited AI and IA: Utopia or Extinction? (ATF 2019). Along with Arvin Gouw and Brian Patrick Green, he co-edited the new book, Religious Transhumanism and Its Critics hot off the press (Roman and Littlefield/Lexington, 2022). His fictional spy thriller, Cyrus Twelve, follows the twists and turns of a transhumanist plot.
Visit Ted Peters' website, TedsTimelyTake.com.
▓