It's my first blog giveaway!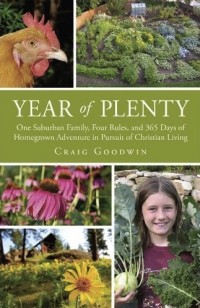 For this weekend's 'eating reading,' I'd like to direct you over to the Fall 2011 issue of Flourish magazine, where you'll find my review of Craig Goodwin's Year of Plenty.
And after you've read that, c'mon back here and comment on this post to win your own free copy of the book!
(Comments will close at 9 am, EST, on Wednesday the 7th, after which I'll select one lucky winner at random.)