Today is Day 8 of the #AmericaIsKind Challenge:
Our theme today is FREEDOM, and our Charity of the Day is ROCK THE VOTE;
"Since 1990, Rock the Vote has been registering and turning out millions of new voters. Rock the Vote is the largest nonprofit and nonpartisan organization in the United States driving the youth vote to the polls."
"Rock the Vote has revolutionized the way we use pop culture, music, art and technology to inspire political activity."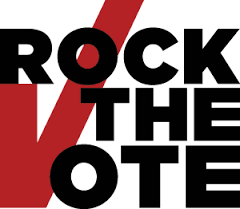 Gratitude: "I am grateful to live in a country where I have a voice!
Good: Today there is only one suggested Act of Good: Use your voice–VOTE!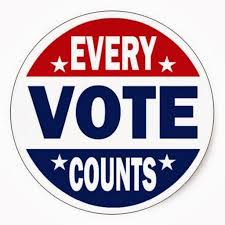 The purpose of the #AmericaIsKind Challenge is simple:
To remind us all that #AmericaIsKind because Americans are kind.
We want to spread kindness, gratitude and acts of good while highlighting the work of great charities.
We want to start a wildfire of kindness and positivity online and in everyday life.
So if you are tired of negativity, strife & division—especially on social media—

Take the #AmericaIsKind Challenge!
It's easy! Simply…
–On social media SHARE an ACT OF KINDNESS someone has done for you with #AmericaIsKind
–TAG 3-5 friends and your favorite charity to take the #AmericaIsKind Challenge
–PAY IT FORWARD by doing a random act of kindness for a stranger
OR
–Take the full 30-day #AmericaIsKind Challenge, with daily gratitudes, acts of goods, and our highlighted charities HERE. You can jump in or out any day…whenever you find the challenge is the perfect time to begin.
Need more kindness & gratitude ideas? We have them.
Find the other days of The #AmericaIsKind Challenge HERE.

During the year I explored 30 religions, I found that KINDNESS and GRATITUDE are present in every faith. In spite of our many differences, these qualities unite us.
Later, through a yearlong battle with clinical depression, I discovered that practicing KINDNESS and GRATITUDE are two of the scientifically-proven ways to defeat depression and increase happiness.
Coincidence? I don't think so!
I came up with the #AmericaIsKind Challenge as a way to inspire the practice of kindness and gratitude, unite Americans with the things we have in common, help others who may be struggling with depression, and to remind us all that America is kind because Americans are kind.
For daily inspiration & ideas,  follow Reba Riley, author of Post-Traumatic Church Syndrome: One Woman's Desperate, Funny, Healing Journey To Explore 30 Religions By Her 30th Birthday on: