This year started for us with an unintended pregnancy (about which I told the truth) followed by a miscarriage, followed by a mystery illness and the horrors of the American medical system. I've been tempted many times in this past week to label the year as simply heinous and move on from there, but that wouldn't even begin to tell the true story of this year. It would be wrong of me to focus only on the negative and pretend that the blessings weren't there every step of the way.
Instead of wringing my hands over the trials of 2014 (and they were doozies), I'm ending the year on a high note by remembering the good and the blessings that were also true of this past year.
Our eldest graduated from high school and got accepted to the college of her choice (she's majoring in neuroscience)
Our eldest son was Confirmed and took as his patron saint Denis of Paris
Ella summoned the last of the strength in her legs to dance in her ballet recital
We ran out of ideas and crowd sourced an answer about what was going on with Ella. I heard back from 24 doctors and dozens of other medical professionals, and we knew that we were not alone.
Insurance wouldn't pay for a wheelchair for Ella because she didn't have a diagnosis. A friend set up a Go Fund Me and we had one within the week.
My second oldest son got his brown belt in karate. His years of determination and hard work paid off. The eye doctors who years ago had been full of "he can't do ____" had clearly been proven wrong.
My friend Calah, from Barefoot and Pregnant, made it possible for me to attend Edel in Austin where I rediscovered my ability to laugh.
A couple of friends decided that I needed a break and gifted me with some mad money to splurge on myself. My husband and I spent it on a day at the waterpark without children.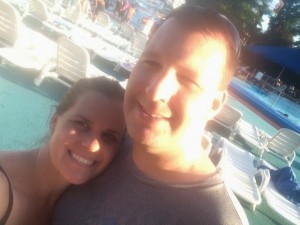 My eldest son asked to be allowed to attend regular school for high school. We said okay, and he's blown us away with how well he's done, especially in Mandarin! Who knew he had such a gift for Asian languages?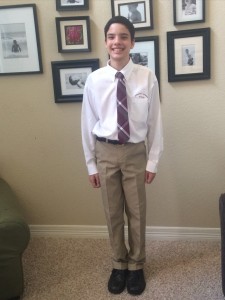 I went to a Crossfit competition in San Antonio, and ended up meeting an answer to my prayers.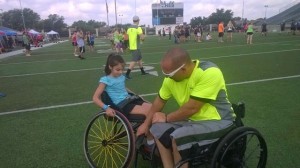 I went in search of my people and found them all around me.
As I scrolled through the posts of the past year, I cried over the heartbreak that it has been…but time and again I found myself smiling at the absolute blessings that we have been given in the midst of these trials. It would be easy to look at this as the worst year we've ever lived, but that would only tell half of the story. In retrospect, it seems that our darkest year has also been the lightest one we've ever had.
Thank you for that.