American Prodigal, the second solo release from Crowder (David Crowder), continues the musician's musical evolution on a generous offering of fun, worshipful and frequently upbeat songs. Unafraid to blend and alternate musical genres, many of the songs mashup sounds of bluegrass, Americana, folk, electronica, rhythm and blues, rap and even disco.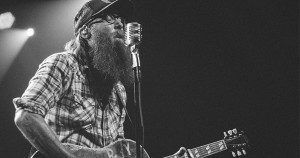 "Run Devil Run," the project's first single is a danceable ditty that contemporizes the sounds of old spirituals. In that same vein is "Keep Me" and "All You Burdens." "My Victory," already a favorite of Passion events, is given a polished power ballad vibe. "Shooting Grounds" is a funky southern rock track and "Promise Land (Glory Hallelujah)" blends in rap with guest artist Tedashii.
One of the album's highlights, available on the deluxe edition, is "Praise the Lord," which paradoxically chronicles the singer's expanding and yet shrinking view of God. "I used to keep you in a steeple, I used to bind you in a book . . . What I find I know less as I come to know you more. You're not who I thought You were, Praise the Lord."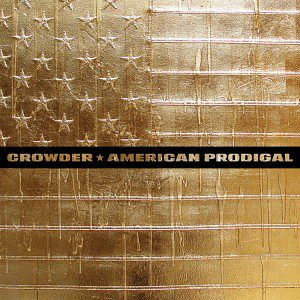 "Grace works on us all just the same," Crowder said regarding the album. "Love works on us all just the same. Freedom works on us all just the same. There's only one definitive line and that's the one between death and life. These songs are about that divide spanned on our behalf and I pray they are subversive and healing in their insistence of that reality."
Crowder's voice and the heart evident in his songs are the common threads for longtime listeners, even as he continues to expand into new musical territory with each new release. With so many influences, American Prodigal has an orchestral, epic feel to it, not unlike a movie soundtrack.
Hear more of Crowder's thought on the new album and his transition from Texas to Atlanta here.
Check out the video for "Run Devil Run," the project's first single.