Tonight I'm in Nashville covering the 2016 Gospel Music Association Dove Awards. It's my 12th time doing this but the first time for this Reel Faith blog, so I'm going to try and periodically update on the winners with comments, pictures and video. Stay tuned for more and you can also follow me on Twitter for the latest – www.twitter.com/dewaynehamby.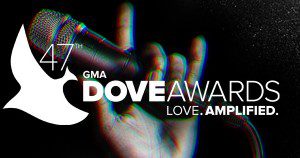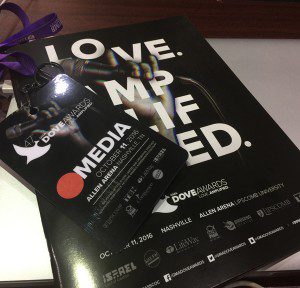 2:53 – The pre-telecast awards show is going on now. Winners have been announced and the Bowling family is currently performing. Danny Gokey just won for Christmas album. He's in the press room now sharing a Christmas memory.
3:05 – Lauren Daigle wins Pop/Contemporary Song of the Year award for her song "Trust In You." What a great song!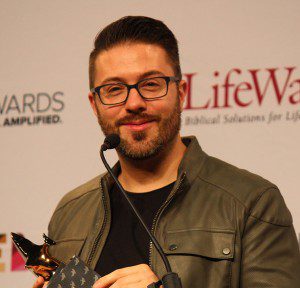 3:14 – William McDowell just won Contemporary Gospel Album of the Year.
The red carpet ceremonies took me mobile and I couldn't update as I wanted. Now I am so far behind.
CHECK OUT RED CARPET PICTURES HERE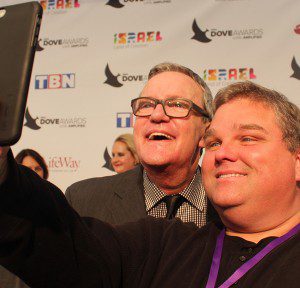 8:00 – Chris Tomlin has come into the press room. He just won the Sound Exchange digital award for more than 1 billion plays. He's promoting Worship Night In America.
8:11 – SONG OF THE YEAR – 'Good Good Father' – Well deserved! I spoke with cowriter Pat Barrett earlier tonight and pretty much told him we'd have to do a recount if it didn't win. Is there any other song that came close to the popularity of that one?
Cool to have Chris Tomlin backstage when it happened. The writers onstage were saying "Where's Chris?" and we were all pointing to him back in the media room.
8:23 – Christian supergroup DC Talk just reunited on the Dove Awards for the first time in….? A decade or more? Very cool.
Here's some of the @dctalkofficial reunion that happened tonight at the @GMADoveAwards! Awesome! pic.twitter.com/HicSg38yv2

— DeWayneHamby (@DeWayneHamby) October 12, 2016
8:51 – The Isaacs are leading out a Red Back Hymnal singing reunion that will include other southern gospel artists. Now they're singing "Power In the Blood."
9:05- The New Artist of the Year goes to……
JORDAN FELIZ!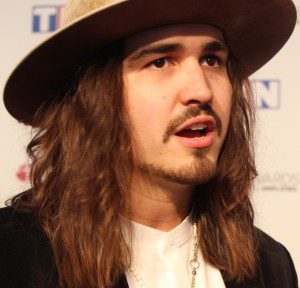 Is Lauren Daigle single? Here the 2016 Gospel Music Association Artist of the Year answers that question….kind of.
As you can tell, I did not update to the extent I was hoping for. It was a learning experience. To see a full list of winners, click here.