Country Music's headquarters blasted the sounds of contemporary Christian music during the Memorial Day weekend. The Fifth Annual K-Love Fan Awards were handed out on Sunday, May 28 at the Grand Ole Opry House in Nashville, Tennessee and the night included a large offering of popular sounds and personalities from the faith-based world. Hosted by Elisabeth Hasselbeck (Fox & Friends, The View) and Matthew West, the evening included performances by Big Daddy Weave, Britt Nicole, Colton Dixon, Crowder, Danny Gokey, For KING & COUNTRY, Jesus Culture, Mandisa, Matthew West, MercyMe, Natalie Grant, Tauren Wells and Zach Williams.
This year's award show was taped for a special Fathom Events presentation happening June 13 at 7 pm. Dubbed "K-LOVE Fan Awards: Ignite Hope," the film will show in more than 500 theaters across the country. Tickets can be purchased here.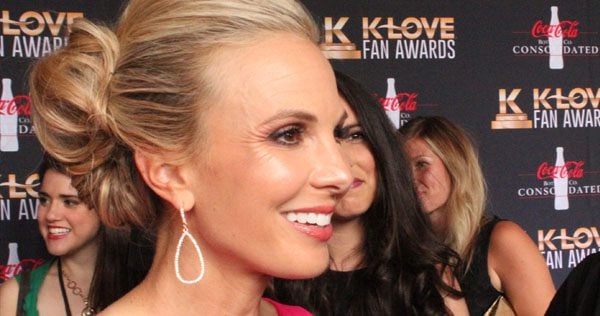 Although I had never attended one of the K-Love Fan Awards shows, I was thrilled to be among the press for this year's event, bringing along my talented wife to snap pictures and assist in interviews. We spoke with fans lined up near the red carpet, discovering many had driven long distances to be at this year's weekend, which also included a 5K run, devotions and meet-and-greet sessions with their favorite artists. Following are some pictures along with news bits we discovered along the way. Click a picture for a larger view.