Kathie Lee Gifford, singer, actress, and Emmy award-winning host of the fourth hour of NBC's TODAY show, has spent more than 40 years entertaining audiences and sharing her Christian faith. In 2015, following the loss of her husband, celebrated NFL football player and sports commentator Frank Gifford, she spoke about his passing and deep Christian faith on TODAY, an emotional tribute that went viral with more than 15 million views.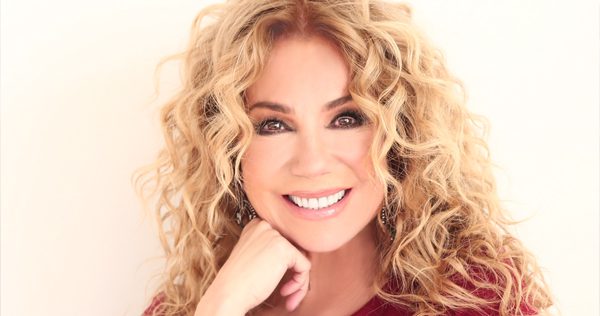 Recently, Gifford released the song "He Saw Jesus," an inspirational song about Frank's passing co-written with Brett James, which quickly charted on digital music charts. At the same time, she unveiled a children's musical about David and Goliath called The Little Giant.
In this exclusive, entertaining, and inspirational interview, the beloved television personality explains why she released the musical, the emotional journey behind "He Saw Jesus," and a life-changing trip to the Holy Land.
Let's talk about your children's project, The Little Giant. How did it come to be?
It was a fun decision. I go on rabbinical trips to the Holy Land. One particular one in 1982, my husband had never been before and he went with us. We went to the Valley of Elah where David fought Goliath. It hasn't changed in 3,000 years and it had a profound effect on my husband for whatever reason. Frank grew up during the depression in a Pentecostal family. He thought he had everything he needed all his life because he believed in Jesus as His Savior. The truth is he had a religion but not relationship with the living God, and there's such a huge difference. Our teacher taught us that that's the difference. Any shepherd worth their salt could have killed Goliath, could have killed any giant. That's what shepherds do. We read the Bible and we see that David killed lions and bears before he fought Goliath. He said 'The difference between the cowering Israelite army for 40 days and 40 nights under King Saul terrified of the giant was that David had no fear. Why? Because David had a relationship with the living God of Israel, and that's what every single one of us need to have in our lives to kill our giants and to bring God's shalom to the chaos of the world.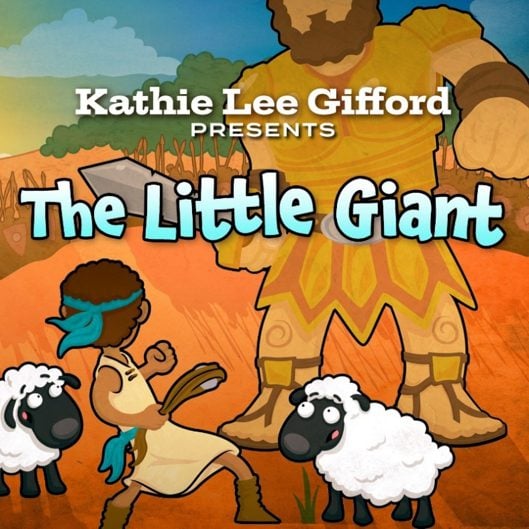 So I wrote a song with my friend David Pomeranz called "What Is Your Stone?" because I think that is a better question to ask our children. David picked up five smooth stones. He knew what he needed to do. He already had the skills God had already given them. What is our stone? Instead of asking our children, "What do you want to be when you grow up?" It's a better question to ask them, "What is your stone? Where you gonna' throw it? What is your gift? How will you know it? What is the one thing you can do that no one else can do but you? What is, what is your stone?" From that, we wrote the song. And a friend of mind, Mark Cabaniss from Nashville, said, 'Kathie, I think this is a little musical, a really, really cute little musical. Thirty minutes, that's the attention of most kids these days. Can you write the story of David and Goliath?' I thought, 'I've written for Broadway, I've written for off-Broadway, been Tony-nominated for my Broadway show . . . yeah, I can do that. That'd be fun!' I realized there were no girl parts, because not until Bathsheba shows up in the bathtub do things get interesting for David. I wanted girls to be able to be part of this as well, because we want churches to do this as a live stage show as well as, I'd love the Jewish synagogues to do it, because it's an all Jewish story. It really is. I made the sheep, because there were no girl parts, I made the sheep girls and they have a flatulence problem. There's a song, 'We're just sheep, we follow the leader and we don't have…" Kids love potty humor. I love potty humor. I live for potty humor! It just turned out so fun. It tells the story of David and Goliath with such power. Regis Philbin plays Jesse. He's adorable on it. My friends from Broadway, Gregg Edelman, four time Tony nominee, plays Saul and Goliath. He's brilliant in it. And a beautiful young man named Aiden Gemme plays David and he's just sensational. And I play Sheba the sheep. the narrator and she's always very, very impatient because her sheep are always late. It's a fun project all around. Hopefully we'll get it animated.
I saw your song 'He Saw Jesus' you performed on TODAY for your late husband. How amazing you sang it and was able to get through it.
Well, first of all, I never take credit for writing it. I wrote it with an amazing man named Brett James, who is just the best of the best in Nashville and it was a joy. We're writing a lot of songs together these days, but that was our first one. When I wrote it with him, he looked at me that night after we finished recording it and said, 'Kathie, only you could sing this song.' Then he said, 'And this song is going to change the world.' I didn't have any idea what he meant. He wrote 'Jesus Take the Wheel,' 'Something in the Water,' I mean this man has had 500 hits, I've had zero. I didn't know what he meant. I thought he was just trying to be sweet. But the reaction . . . I mean, we are number one on iTunes in the Christian field. We're number 10 in all of iTunes! I'm ahead of Taylor Swift. To have a hit record at this point in my life is almost laughable.
It's just thrilling to see how God takes our ashes and makes beauty out of it. He takes our mourning and turns it into joy. I'm sitting in the very same room right now talking to you where I found my husband that morning where he saw Jesus and Jesus took his breath away. And I understood so clearly the Scripture that day that 'Sorrowful but also rejoicing.' That's what I've been since Frank passed two years ago, two years and three months, but who's counting? If we just let Jesus do what He says He'll do, He'll meet us at the point of our need, He'll part the clouds and make a rainbow for us. But we have to partner with Him. We have to trust Him. All He wants is for us to reach out and trust Him. Say, 'Yes, Lord, yes, show me.' It's so simple, we stumble over it every day all day long.
God is using what you went through to bless others who are going through it.
I rejoice over that, I really do. I'm just a frail, fragile, flawed follower of Jesus. That's all I am, but you know what? That's all He needs. That's what all those fishermen were. And all those women who were at the foot of the cross, women, frail, demon possessed, flawed, and He loved them. He loved them to life. That's what Jesus does for me every single day. His mercies are tender and fresh every single day and it's like the sheep in the Old Testament, talks about He'll lead us along paths of righteousness for His name's sake and the green pastures. Guess what? There were no green pastures in Israel back then. It's just little teeny patches that only the shepherd knows where they are. The sheep know their shepherd's voice, they follow him to it. And what does it do? It gives them just what they need until they get to the next patch. The paths of righteousness, that's what they call all the ancient shepherd little paths. You can see them along every hillside in Israel. That's the ancient route. They knew where the good pastures were. If we would just be dumb sheep, listen to His voice, and frickin' follow Him. It's kind of simple. Sheep are stupid and they fart. But you know what? They need a savior and that's what Jesus is.
To hear the entire interview with Kathie Lee, listen to DeWayne's podcast below.