For Israeli director Guy Nattiv, the road to making "Skin," his first American feature after moving to the states had its own share of challenges. Through newspaper article, he was drawn to the amazing true story of Bryon Widner, a former neo-Nazi who left his gang and cooperated with the FBI to expose its racially-motivated violence.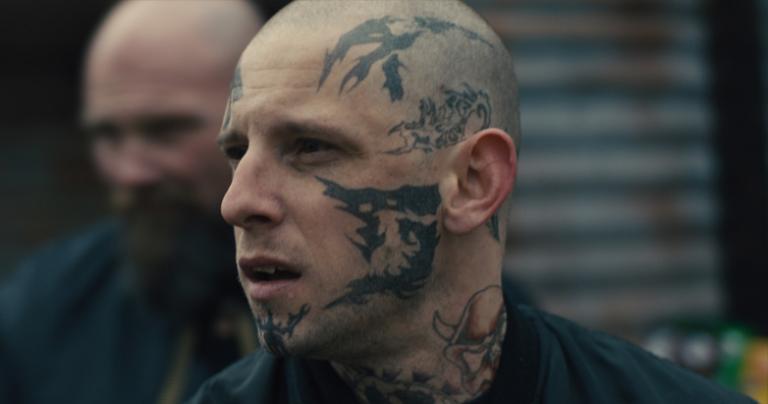 Nattiv soon met with Widner and secured the rights to his story, but as he finished the screenplay, he was met with skeptical investors.
"Nobody wanted to put money into it, because they said you basically made a science fiction movie about people that don't exist," he said. "I was blown away by their reaction, but I knew I had done enough research to know this was not the case."
Soon, racial fires in the country were stoked by the protest in Charlottesville, Virginia, and a synagogue shooting in Pennsylvania. Nattiv secured producing partners and set out to make a 20-minute short, which won an Academy Award and was instrumental in getting the talent to sign on.
"The short sparked the feature to happen and every actor who saw the short came on board to do the feature," he said. Those actors include Jamie Bell, giving a career-defining performance, as well as Danielle Macdonald ("BirdBox," "Dumplin") Mike Colter ("Luke Cage") and Vera Farmiga ("The Conjuring").
"These are people I want to work with again and again and again," he said.
Colter portraysDaryle Lamont Jenkins, an activist, and key person in the transformation of Widner. Both real-life figures served as on-set consultants for the film. Nattiv described their unlikely friendship as "miraculous." Nattiv was so taken with Jenkins that his next feature will focus on the activist's point of view.
"You had this kind of African American activist and an ex Neo-Nazi skinhead sharing a hotel room," he said. "They were just watching National Geographic together. It was a miracle. They're like best friends."
Like the two unlikely friends, Nattiv hopes the audience will understand the central theme of the film—acceptance.
"It's about the ability to see beyond hate, beyond racism, and develop a friendship," he said. "The people who are involved on each side, you can talk to one another and help one each other. Everyone can. And I think that's the main message of the movie. What I'm asking the audience is 'Do you have a place in your heart that can accept a monster becoming human again?'"
"Skin" releases in theaters and On Demand from A24 and DirecTV on July 26.
For more coverage of "Skin," click here.