A year after it was first announced, the preview for the new Netflix series "Messiah" teases a storyline that seems to provoke the question of whether Jesus Christ has returned to the earth. The show was created by Michael Petroni, co-creator of ABC's spiritual drama "Miracles," who also serves as an executive producer along with Hollywood power couple Mark Burnett and Roma Downey, James McTeigue, and Andrew Deane.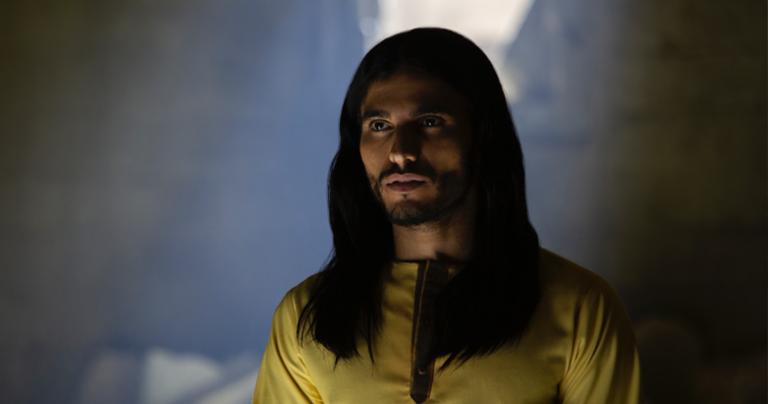 During the initial announcement, Burnett and Downey said "Messiah is a series that will have the audience asking big questions. What if someone showed up in 2018 amid strange occurrences and was thought to be the Messiah? What would society do? How would the media cover him? Would millions simply quit work? Could governments collapse? It's a series that could change everything."
The preview, which released today, teases the mystery, with the mystery man claiming to be doing "God's work" and delivering a message from "My father." Two characters are also discussing whether or not he is "the Second Coming."
"Messiah," which will begin streaming on January 1, stars Michelle Monaghan, Mehdi Dehbi, John Ortiz, Tomer Sisley, Melinda Page Hamilton, Stefania LaVie Owen, Sayyid El Alami, Jane Adams, Wil Traval, Fares Landoulsi, Dermot Mulroney, Beau Bridge. The official synopsis follows:
When CIA officer Eva Geller ( Michelle Monaghan ) uncovers information about a man ( Mehdi Dehbi ) gaining international attention through acts of public disruption, she begins an investigation into his origins. As he continues to cultivate followers who allege he's performing miracles, the global media become increasingly beguiled by this charismatic figure. Geller must race to unravel the mystery of whether he really is a divine entity or a deceptive con artist capable of dismantling the world's geopolitical order. As the story unfolds, multiple perspectives are interwoven including that of an Israeli intelligence officer ( Tomer Sisley ), a Texas preacher ( John Ortiz ) and his daughter ( Stefania LaVie Owen ), a Palestinian refugee ( Sayyid El Alami ) and the journalist ( Jane Adams ) who covers the story. The series also stars Melinda Page Hamilton , Wil Traval , Fares Landoulsi , Dermot Mulroney and Beau Bridges .

Created by Michael Petroni ( The Book Thief ), directed by James McTeigue ( V for Vendetta ) and Kate Woods ( Rectify ), and executive produced by Petroni , McTeigue , Andrew Deane ( The Double ), Mark Burnett and Roma Downey ( The Bible Series, Ben Hur ), the Netflix original series "Messiah" is a provocative and suspenseful thriller that explores the power of influence and belief in the social media age.
For more information, visit www.netflix.com/Messiah . Watch the preview below.