While the Covid pandemic shutdown shuttered productions and entertainment offerings, music superstar Dolly Parton hit the social media and radio airwaves to spread encouraging messages to those who were affected. Fresh off the success of last year's "HeartStrings" films on Netflix, the new holiday film "Dolly Parton's Christmas on the Square" continues that trend, arriving just in time to bring joy to the world still coping with the virus.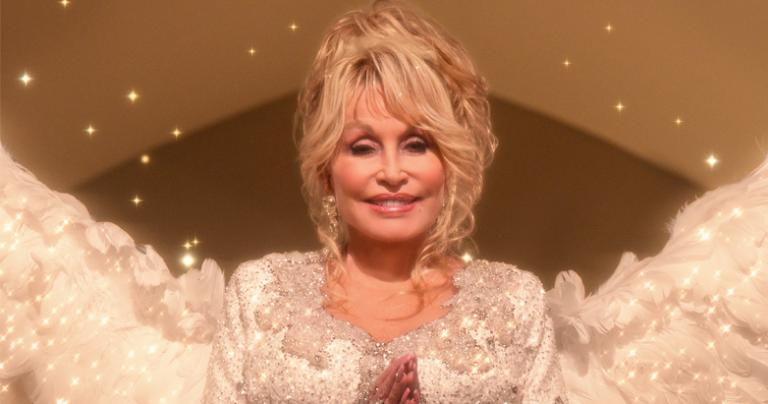 "We need something special this year," she explained in a recent interview with Reel Faith. "I think we have taken so much for granted for so long."
Parton, who plays an angel in the film opposite Christine Baranski, Jenifer Lewis, and Treat Williams, said the film was planned and filmed long before the virus hit, but that "it's a perfect time to have a movie like this, with these kinds of songs that talk about light and love and all the things we're supposed to be about."
Never shy about her Christian faith, the singer-songwriter released a gospel-tinged anthem "When Life is Good Again," during the shutdown that encouraged listeners to hear what God was trying to say to them.
"I'm not the kind to run in fear," she said. "I mean, I don't like it. I pray about it. I always try to find God in everything. And I keep thinking He's trying to teach us some good lessons. And hopefully, we're learning them. Hopefully, we'll be better people when this is over."
With her public face of encouragement, Parton also carries a more behind-the-scenes role in helping as well. She has been credited for donating $1 million to Moderna's Covid vaccine, a move that goes in line with her life of charitable work that includes Dolly Parton's Imagination Library.
"I'm not going to just lay around here and worry about it," she said. "I've got to put something out there in the world because people are needing things. So, I've been writing a lot of different songs and putting other things out."
The Christmas film, which features 14 original songs by Parton, is just one of her many releases this year that also includes the album "A Holly Dolly Christmas," but a project that she hopes will inspire its viewers.
"I'm just hoping that in this 'Christmas on the Square' movie, people will get a blessing out of it," she said. "It'll give them something to, to look to, to give them hope and some fun."
"Dolly Parton's Christmas on the Square," directed and choreographed by Debbie Allen, is streaming now on Netflix.