In April, three-time GRAMMY-nominated group The Issacs may bring home its first award for "Roots Gospel Album" for "Songs for the Times." The release earned the Gospel Music Hall of Famers and new inductees to the Grand Ole Opry the "Bluegrass/Roots/Country Album of the Year" at October's Annual GMA Dove Awards.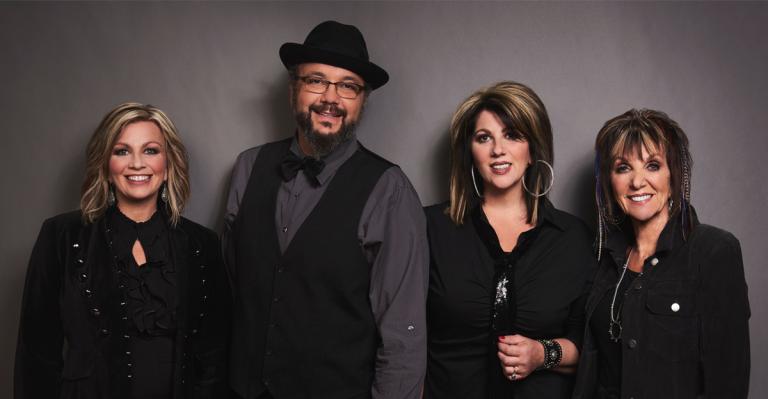 "Songs for the Times" has a relevant tone, being born out of a tense time being forced off the road during the Covid-19 shutdown. According to group founder and vocalist Lilly Isaacs, the plan was to release the crossover-oriented "The American Face" but "because of the publicity and needing to be out on the road to push it," they decided to keep it on the shelf. Then, she added, they got "lonely for their fans" and turned to social media.
"We had an idea of recording an album in my son's studio and going live with the whole album from beginning to end," she said. "We thought that would be a great experience, from the very beginning to the end of the project, just let them be on the inside of it."
The group, also comprised of her children Ben Isaacs, Sonya Isaacs Yeary, and Becky Isaacs Bowman then set up four cameras in the control room for several days from 10 am to 10 pm. They solicited opinions for everyone's favorite songs and got more than 500 responses. Then, hundreds of fans tuned in every day, watching outtakes, mistakes, do-overs, and everything.
"If you messed up, it was on you," she said. "We were very vulnerable with the whole thing."
Although the group, who has performed with Vince Gill, Reba McEntire, Alison Krauss, and John Rich, is recognized as a premier Bluegrass and country group, Lilly Isaacs says her family's musical influences come from a variety of genres, including her own time as a folk singer in the Sixties.
"We just do what feels good," she said. "I just don't think that it really patterned after anyone. And specifically, I think that we record something that feels good. And then the harmonies just pop in."
In August, the delayed "The American Face" project will give listeners a taste of that musical diversity, with new versions of Chicago's "You're the Inspiration," The Beatles' "We Can Work It Out," Shania Twain's "Forever and For Always" and Extreme's "More Than Words."
"It broadens our outreach," Isaacs explained. "So, people feel warmer to us if they don't know who we are. And then we'll do our gospel songs as well. So, I think it just kind of expands what we do to a different audience, to a variety of people. And I love that."
Isaacs also loves the cross-generational appeal their music has, seeing grandparents and grandchildren attending concerts together.
"We've seen a lot of older people and a lot of younger people as well," she said. "In the performing arts centers, we get young teenagers that will come with their families because they want to learn how to play mandolin and that sort of thing. It's a mixture of all of the above. And I love that because it's people being creative and, and I don't care whether it's music, or art or dance or whatever, it's healthy for people to do that."