"It's Jonathan Majors Month!" I told the actor when we met for our interview for "Creed III." Indeed, the actor has been on a winning run, first gaining notoriety for a star run in "The Last Black Man of San Francisco" followed by "Lovecraft Country," "Devotion" and then donning the cloak of Kang the Conqueror in "Loki" and "Ant-Man and the Wasp: Quantumania," a role he will reprise in two upcoming Avengers films.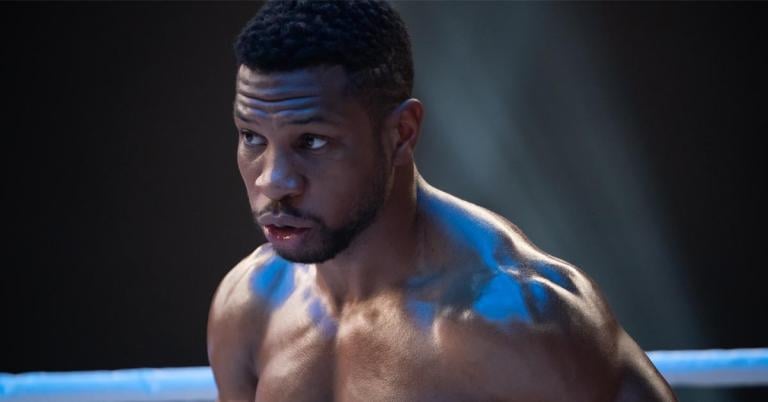 Of my bold declaration, he responded, "I'll take it," before quickly grounding himself and passing that attention to others.
"I'm really proud of the people I worked on these pictures with," he said. "And I'm really excited for the people to see the character that we spent our time working on."
Majors, a pastor's son originally from California, works hard to stay grounded and admitted that his current trajectory is a result of "never stopping, but moving very slowly."
"I'm not quick to excitement, and you can't be, because I will potentially lose focus or get ahead of myself," he said. "So even in this moment, at the height of this with these pictures out, I know enough to just double down on that (focus), because that's what got me, amongst other things, to this place."
In "Creed III," Majors stars as Damian "Dame" Anderson, a childhood friend of title character Adonis Creed. When he reemerges, long-held tension and bitterness start to surface between the two, propelled by Dame's desire to take what he feels is owed to him. This leads to a heated title fight between the two. The frequent tag line "This time, it's personal" is fitting.
Still, the brotherhood bond isn't as easily cut, and Majors expressed his appreciation for how Adonis doesn't give up on Dame.
"I'm guilty of this, to feel hurt and step away from something, the kids call it 'ghosting'," he said. "But I've realized that one of the reasons this picture works the way it does is in doing that (ghosting), you actually erase a part of yourself. It may be less painful, but it may not be beneficial in the long run."
Majors appreciated how even in the middle of turmoil and tension, there is still an olive branch, hope for a continued friendship, one that he believes is a positive message for the world to hear right now.
"The fact that they have a certain maturity about that, that 'we tried that before – forget you, forget you, I'm out'," he said. "We tried that. That's a symptom of toxic relationships. But the maturity of 'I'm still here, bro,' it's very uncomfortable, but that's a good thing. I just think it's a good example."
"Creed III," directed and starring Michael B. Jordan, also stars Tessa Thompson, Jonathan Majors, Wood Harris, Mila Davis- Kent, Florian Munteanu, and Phylicia Rashad, and releases Friday, March 3 through MGM Pictures.
Watch the exclusive interview with Jonathan Majors and DeWayne Hamby below.