Max Ehrich, an actor whose resumé includes recurring roles in "The Young and the Restless" and "Under the Dome," says his new turn as the rebel-turned-preacher Samuel Allen in the film "Southern Gospel" had the most significant affect on him personally.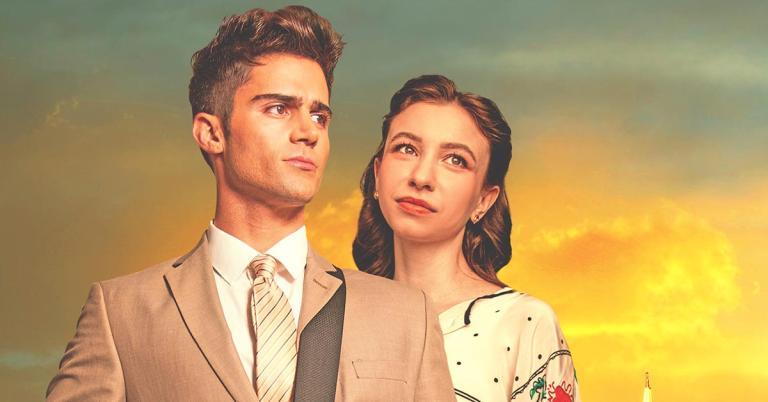 "'Southern Gospel'has definitely left the strongest impact on me," he said. "On one of the days I got baptized. The experience in and of itself was really profound, and brought me so much closer to God."
Inspired by a true story, "Southern Gospel" centers on Samuel, a 1960's rockstar rebelling against his religious upbringing. When he is arrested and faces prosecution, a drug drops the charges against him under the pretense that he speaks to local schools and churches about the dangers of drugs. With his second chance, he follows his father's footsteps and becomes a preacher.
Ehrich said as he read the script, he began drawing parallels with his own journey.
"I felt super drawn to the character of Samuel, for so many reasons," he said. "One being that he comes from a music background, and I started playing the piano at the age of four. I have been so drawn to the music since such a young age. Also, in my life, I've had to overcome obstacles as Samuel had to overcome, and, through that adversity, still be a positive influence on society."
One of the ways Ehirch believes the film, which touches on addiction and grief, can have an impact is for "people to have a bit more compassion for themselves if they are going through anything, and know that they can come out on the other side."
"I hope that it inspires people to keep going even in the face of adversity," he said.
As the film releases in theaters, Ehrich said he is "privileged to not only be able to use the gifts that God has given me, but also to use it for a higher good. I couldn't ask for anything more."
"Southern Gospel," directed by Jeffrey A. Smith and also starring Kately Nacon, Alphonse Nicholson, and Emma Myers, releases in theaters March 10. For more information or to find a theater location, click here. Watch below for a video with Max Ehrich and DeWayne Hamby.