Before he purchased his new home in Nashville, singer-songwriter Brandon Heath saw a beautiful backyard with a creek running through and envisioned backyard concerts with friends. With the debut of his new series, "Brandon's Backyard" on K-Love On Demand, he's bringing that experience to viewers around the world.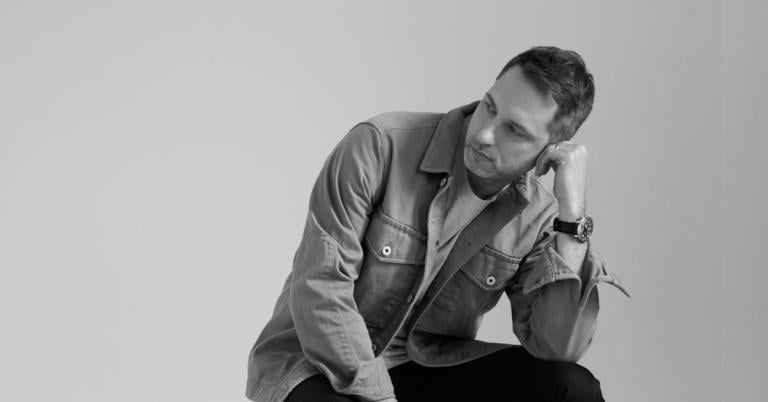 "I wanted to do it Bluebird Cafe style, which is essentially in-the-round," he said. "It's always been my favorite way to present music, from a songwriter in-the-round in rotation."
In the new series, Heath performs selections from his own catalog, including his most recent project "Enough Already," as well as welcoming musical friends such as Hillary Scott, Dave Barnes, Gordon Kennedy, Blessing Offor, and Rachael Lampa. He shares a brief introduction, sometimes describing the meal being prepared to feed the concertgoers.
During the shutdown, Heath began playing backyards when venues and theaters were shut down. Those concerts served as the "genesis" for "Brandon's Backyard."
"I've just kind of become partial to playing backyards," he said. "I just love the relaxed environment of a backyard. There's barbecue, and bonfires, and I just feel the most at ease. I just love it."
Heath released his first record, "Don't Get Comfortable," in 2007, followed by consistent chart-topping releases such as "Leaving Eden," "Blue Mountain" "No Turning Back." After 2017's "Faith Hope Love Repeat," he took an extended break as his family grew, leading to the long-awaited Centricity Records debut last year.
"It's kind of cool to have taken a little bit of a break and then come back and this record do well," he said. "It was a little scary to step back for a couple of years, but it was ultimately the best thing for me. I feel like it's a testament to my relationship in Christian music and with the fans that are willing to wait for new music when it's right for us to put out."
One of Heath's most enduring songs is his debut single, "I'm Not Who I Was," which continues to come up in conversations and on radio airplay.
"I was at a retreat over the weekend and I talked about seven times seventy times of forgiving somebody, and that song is about forgiveness, forgiving a family member," he said. "I thought that I had thought that I had forgiven my father a long time ago. But then I realized forgiveness is not necessarily a one and done situation. There's a reason why Jesus said seven times 70, because little reminders of being hurt by someone keep coming back up. And you have to forgive that person again and again and again."
Of the Dove Award-nominated song, he added, "I tell people all the time, it's the best song I've ever written, which is frustrating, because, I haven't been able to beat it."
"Brandon's Backyard" is currently available on K-Love on Demand. Click here to watch or for more information.