Stephen Yeun, who first gained notoriety with his portrayal of fan-favorite Glenn on nine seasons of the AMC series "The Walking Dead," appeared on "The Late Show With Stephen Colbert" and spoke about his background growing up in church. Discussing his newest series, "Beef," where his character has a similar background, he briefly talked about his experience in church and, when prompted, quoted his favorite Scripture.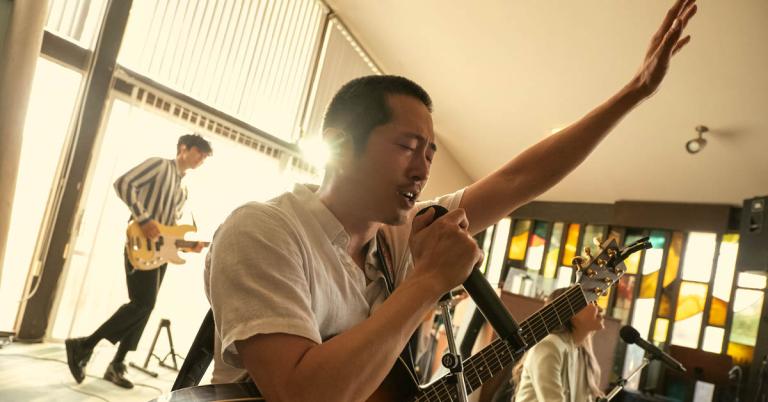 Like his character Danny, Yeun recounted his time playing guitar in a church praise band for a "a time."
"I don't do that anymore, I actually don't go to church anywhere, but that was a time, it's cool," he said.
Colbert responded, "But at a certain level, it sticks with you. Do you have a favorite verse if I may ask?"
"I do have a favorite verse," he said. "I was taught this in sixth grade. It's Romans 12:2: 'Do not conform to the patterns of this world but be transformed by the renewing of your mind. Then you'll be able to test God's good and perfect will'."
Yeun then explained his confusion on leaders who interpreted that to mean "Don't do secular things, just do Christian things."
"I was like, 'That's doesn't seem at all like what the verse said'," he said. "And I've been unpacking it ever since."
Yeun's newest series, "Beef," is now airing on Netflix. The official synopsis is:
BEEF follows the aftermath of a road rage incident between two strangers. Danny Cho (Steven Yeun), a failing contractor with a chip on his shoulder, goes head-to-head with Amy Lau (Ali Wong), a self-made entrepreneur with a picturesque life. The increasing stakes of their feud unravel their lives and relationships in this darkly comedic and deeply moving series.
Watch Yeun's interview on "
The Late Show With Stephen Colbert" below.