Lionsgate has released the first trailer for its upcoming inspirational drama "Ordinary Angels" starring Academy Award-winning actress Hilary Swank, Alan Richtson, Nancy Travis, and Tamala Jones. The film, directed by Jon Gun ("The Case for Christ," "Like Dandelion Dust") is the next project from Kingdom Story Studios, the team behind "Jesus Revolution," "I Can Only Imagine" and "American Underdog."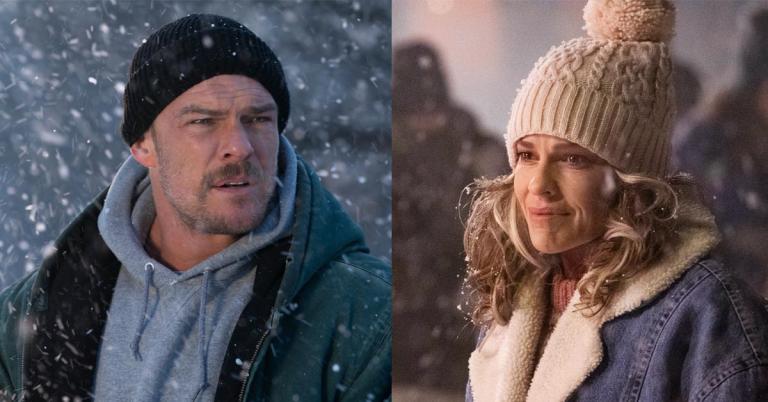 Kevin Downes, who produced the film along with Jon Berg, Roy Lee, Dave Matthews, Johnathan Dorfman, Sarah Johnson, David Beal, Jon Erwin, and Andrew Erwin, spoke about the inspiring true story recently while promoting "Jesus Revolution."
"We have other stories we certainly want to tell with Lionsgate, and another movie we made is called 'Ordinary Angels,'" he said. "It's a true life story that really showcases the power of the gospel, when a church comes together to rally, to save the life of a little girl. The stories like that are what we are so passionate about."
The trailer, embedded below, showcases Swank as a spitfire Southern belle whose heart is melted by a sick little girl whose father is unable to afford medical treatment. She rallies support from a church and community against the odds. "Faith can make the impossible possible," the trailer states.
In a recent prayer call in support of "Jesus Revolution," Ritchson, known for his roles in "Reacher" and "The Hunger Games: Catching Fire," spoke about the importance of faith-based films as they build awareness for what God is doing in the world.
"God continually shows up in our world in a way that kind of boggles our mind," Ritchson said. "Because we, for whatever reason, I think we continue to buy into the idea that … God chooses heroes to do His work. And it's just never been the case. It's the broken and the dysfunctional that God proves His power and strength through. And this a story of that, too. It's important that we remember that those who maybe struggle to follow the rules, who don't look like the perfect Christians, who are the broken, are the people that God has a funny way of expressing Himself through. And that story is very much told in Ordinary Angels."
The official synopsis for "Ordinary Angels" follows:
Based on a remarkable true story, "Ordinary Angels" centers on Sharon (Hilary Swank), a fierce but struggling hairdresser in small-town Kentucky who discovers a renewed sense of purpose when she meets Ed (Alan Ritchson), a widower working hard to make ends meet for his two daughters. With his youngest daughter waiting for a liver transplant, Sharon sets her mind to helping the family and will move mountains to do it. What unfolds is the inspiring tale of faith, everyday miracles, and ordinary angels.
"Ordinary Angels," directed by Jon Gunn and starring Hilary Swank, Alan Ritchson, Nancy Travis, Tamala Jones, Amy Acker, Drew Powell,  Skywalker Hughes, and Emily Mitchell, releases Oct. 13. Watch the first trailer below.