Kingdom Story Company and Lionsgate  Studios have announced the release of their newest film, "Unsung Hero," starring Joel Smallbone, Daisy Betts, Kirrilee Berger, Jonathan Jackson, Lucas Black, Candace Cameron Bure, Terry O'Quinn, and Hillary Scott. Following the success of "Jesus Revolution" and the music biopics "I Can Only Imagine" and "I Still Believe," the new film details the history of the Smallbone family, which spawned the Christian music artists for KING + COUNTRY and Rebecca St. James. "Unsung Hero," which will release April 26, was written and directed by Richard Ramsey and Joel Smallbone.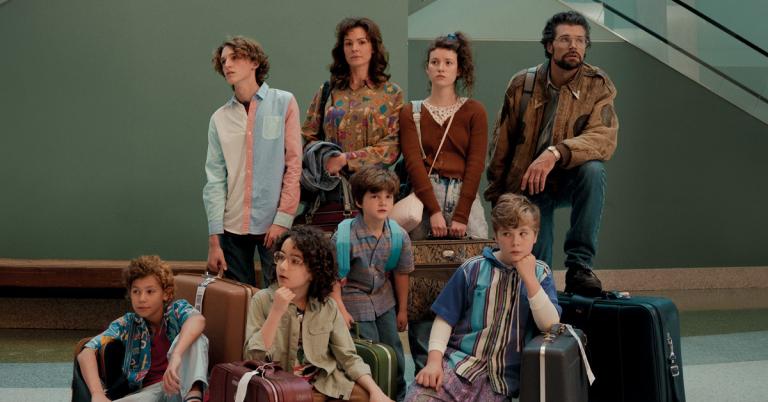 When Kingdom Story Company was first forming after the success of "I Can Only Imagine," I asked co-founder Andy Erwin if there more contemporary Christian biopics ahead, he said, ""We're actually looking at at least one and possibly two stories that delve into a similar world. There are other music stories about songs that we love so much, understanding the life experiences that brought that song about, it's a powerful world. So it's something that we are interested in continuing to scratch that itch."
The official synopsis follows:
When David Smallbone's successful music company collapses, he moves his family from Down Under to the States, searching for a brighter future. With nothing more than their seven children, suitcases, and their love of music, David (for KING + COUNTRY's Joel Smallbone) and his pregnant wife Helen (Daisy Betts) set out to rebuild their lives. Based on a remarkable true story, Helen's faith stands against all odds and inspires her husband and children to hold onto theirs. With their own dreams on hold, David and Helen begin to realize the musical prowess in their children, who would go on to become two of the most successful acts in Inspirational Music history: five-time Grammy Award-winning artists for KING + COUNTRY and Rebecca St. James.
"Unsung Hero" will release in theaters on April 26 from Lionsgate and Kingdom Story Company.