"When you start a project, you never know how it's going to go," said Vanessa Benavente, known as Mother Mary in the hit series "The Chosen." Watched by more than 110 million viewers in 175 countries, the series recently made its broadcast television debut on The CW to impressive ratings. As viewers eagerly await season four, which release date has not yet been revealed, Benavente takes a moment to reflect on its popularity, which grew from a crowdfunded indie project to a global phenomenon.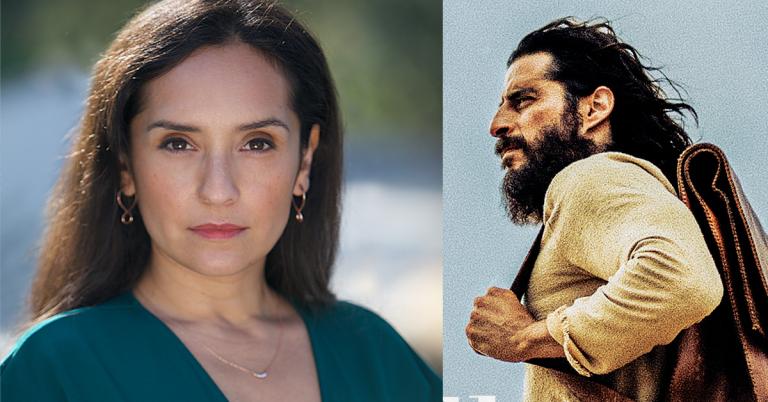 "I still get goosebumps (thinking about it)," she said, referring to a sold-out crowd gathered for the premiere of season three at the Fox Theater in Atlanta. "We've been with the show since it wasn't this at all. And to see where we were, at that moment in time, to turn around and see people just clapping and hollering. I felt like 'Just take this in, because this doesn't happen twice in a lifetime."
Even though the shutdown affected the production, the actress believed it fueled the popularity of the series, with viewers who were happy to see new, uplifting content. "We really struck a chord with people who were in the middle of the ending as they knew it. It really found its audience."
While details about season four haven't been revealed, other than the fact that the production received the first "interim agreement" from the Screen Actors' Guild to finish production, Benavente did admit that Mother Mary will play a part in some way.
"I do have a few episodes in this season," she said. "I'm really looking forward to it."
As Jesus, Roumie is easily recognized and is approached by people on the street, but for her part, Benavente hasn't experienced it as often, because of the "aging makeup" used on her and hair covering.
"It's kind of hard for them to see me that way," she said. "I also have two kids and sometimes I'll often meet people like that. In their brains, they don't think of me married with young children. But it's definitely exciting when you meet someone who's a fan of the show, because people have such emotional reactions to it. Either they've seen it or a family member has and they can't stop raving about it."
Speaking of family, the tight knit crew, who filmed in a bubble during the pandemic, has become friends and a close-knit group. Viewers, many of whom have invested money into the production and traveled on their own dime to be a part of the productions, are an extension of that. So, what happens when the inevitable ending to the very familiar story gets closer? How will the cast, crew, investors, and diehard fans react to this depiction of the crucifixion with a very familiar interpretation of the Lord?
"I don't know exactly how we're going to do this, but I trust that the writers will come up with something incredibly compelling and something that we haven't seen before," Benavente said. "As a friend of Jonathan, who has a place for him in my heart, kind of like my third son, I'm just going to have emotions I never even thought of having."
The show, she believes, has become so "intimate," like other television shows where after it ends, "I miss these people. I miss them in my life. . . there's something where you learn to love them and you make a very real connection. That's why you want to go back and rewatch again and rewatch again, because you want them in your life. So (the end), yes, it's going to be especially devastating."
"The Chosen" season one is currently airing on The CW and Netflix. Seasons one through three are currently available on "The Chosen" mobile app and the streaming sites Peacock and Amazon Prime.