In the new documentary "Medicine Man," releasing Nov. 14 as a Fathom Events Presentation, the life and mission of Stan Brock, former star of "Mutual of Omaha's Wild Kingdom," come to life in a compelling way to shed light on the need for healthcare access in the United States. Director Paul Michael Angell and Remote Area Medical's CEO Jeff Eastman recently shared their insights into the inspiration behind the film and its significant impact on healthcare access.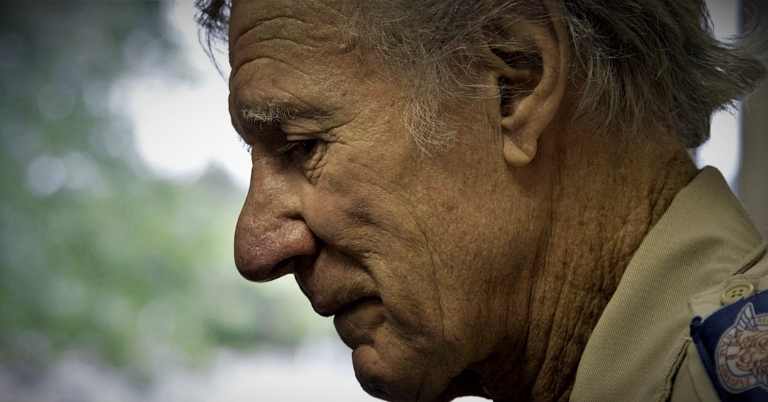 Angell was drawn to Stan Brock's extraordinary journey, which offered a unique opportunity to explore the critical issue of healthcare access in the United States. As he explains, "What underpins all of this story is the immense need that people still have in the United States for healthcare, and the incredible work that Remote Area Medical does to deliver this healthcare to those who need it the most."
The director recognized the importance of the topic and Stan's remarkable life story, seeing him as the perfect person to convey this message through a feature-length documentary. The depth and richness of Brock's narrative, combined with the unfolding contemporary events surrounding his mission, made "Medicine Man" an obvious choice. Rather than creating a typical current affairs documentary, Angell aimed to produce an in-depth, reflective feature that captured the essence of Brock's work.
"I thought to myself, 'this is the guy who can tell this story in a feature length documentary fashion with depth and richness to the narrative, but also have that incredible, like, unfolding contemporary narrative about like what he's doing right now'," he said. "And it just seemed obvious to me that this he as a person, his life was meant to cover all of that ground."
The inception of "Medicine Man" was a result of a fortuitous encounter. Angell stumbled upon an article in the Sunday Times, which detailed Brock's adventurous life, from his time as a cowboy to his work in Guyana and his Wild Kingdom TV stardom. Inspired and captivated, Angell reached out to Brock directly, and their initial conversation left a lasting impression. "He doesn't just talk the talk, he walks the walk," Paul remarked, recalling how Stan answered the phone on a Sunday afternoon while at the RAM office. This commitment resonated with Paul, solidifying his decision to embark on the journey of making a documentary about Stan's mission.
"Medicine Man" made its mark on the film festival circuit, receiving recognition and awards, including from the Savannah College of Art and Design and San Luis Obispo. However, the true measure of success lies in reaching mainstream audiences. As he noted, "What's really important for a story like this is to get into high street cinemas so that we're connecting with mainstream America."
"Medicine Man" is set to screen in over 700 locations, allowing it to reach a diverse and extensive audience. This broad reach ensures that the documentary's powerful message about healthcare access reaches those who need it the most.
While "Medicine Man" is a poignant documentary, it also hints at the potential for a feature film. Stan's life story is so compelling that it could easily transition to a full-length feature. Paul believes that "Stan is eminently feature film material" and points out that there are already parts of Stan's life documented in books. Furthermore, Stan himself was working on a script, suggesting that there are ample resources available to explore this direction.
Remote Area Medical's CEO, Jeff Eastman, reflects on the profound impact of Stan Brock and the organization's mission. Jeff highlights how Stan's journey, from being a wildlife adventurer to a dedicated provider of healthcare, showcases the potential of one individual to create a significant impact. He describes Stan as "the last of the great wildlife adventurers" who pivoted from caring for animals and nature to caring for mankind.
One of the most striking aspects of Stan's legacy is the number of people who have received medical treatment through Remote Area Medical. Eastman mentions that they have treated approximately one million individuals. However, the impact goes beyond the numbers. Hundreds of thousands of volunteers have joined the cause, inspired by Stan's mission. They have picked up his baton and made a difference in their faith-based communities, neighborhoods, and nationwide. Jeff points out that this is one of the key takeaways from the documentary – the profound influence of one individual in creating a ripple effect of positive change.
Eastman offers a glimpse into the early days of Remote Area Medical and Stan's unwavering commitment to the cause. The organization was housed in a rundown, abandoned school leased for a mere $1 a year. Despite the challenging conditions, Stan lived on-site and worked tirelessly to provide healthcare access to those in need. Jeff recalls the facility's conditions, which included rooms with unstable floors, raccoons falling through the ceiling, and Stan showering in the courtyard with a garden hose. Even as RAM transitioned to a larger facility, Stan's commitment remained unwavering.
In conclusion, "Medicine Man" is a powerful documentary that not only showcases Stan Brock's extraordinary journey but also sheds light on the critical issue of healthcare access in the United States. Through the words of director Paul Michael Angell and RAM's CEO Jeff Eastman, viewers will gain insight into the inspiration behind the film and the lasting impact of Stan Brock's mission. The documentary serves as a testament to the potential of one individual to make a significant difference in the lives of countless others and inspire positive change.
"Medicine Man" will premiere for one night only through Fathom Events in 700 locations on November 14. For more information and to purchase tickets, click here.